Your Vestwell Saver Portal - My Profile Section
The My Profile Section hosts :
Your Personal Information
Notification Preferences
Your Security Options
It can be accessed by clicking on the

icon on the left hand side of your Saver Portal.
Once in the section, you can toggle thru the different subsections and you can click on the

icon to hide the subsections.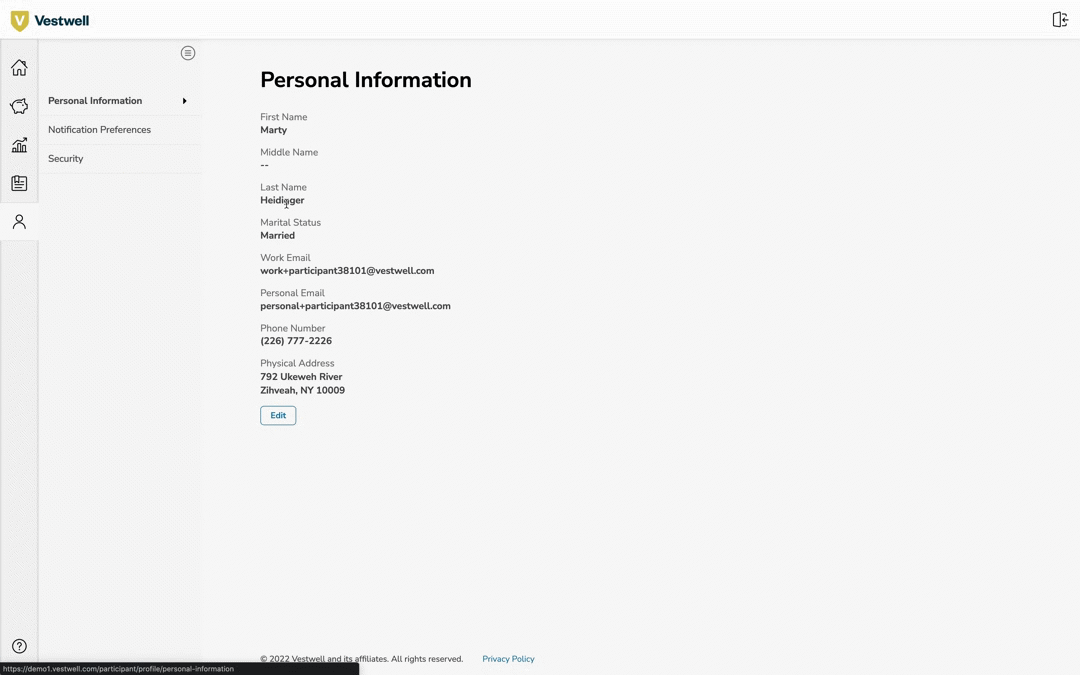 Personal Information
The 'Personal Information' subsection holds the savers name, email(s), phone number and physical address. To make any changes to your information, click on the 'Edit' button highlighted in blue. Click 'Save' to save your changes.
Please Note: If any changes are made to Personal Information data, no withdrawals or loans can be processed for up to 7 calendar days due to data verification.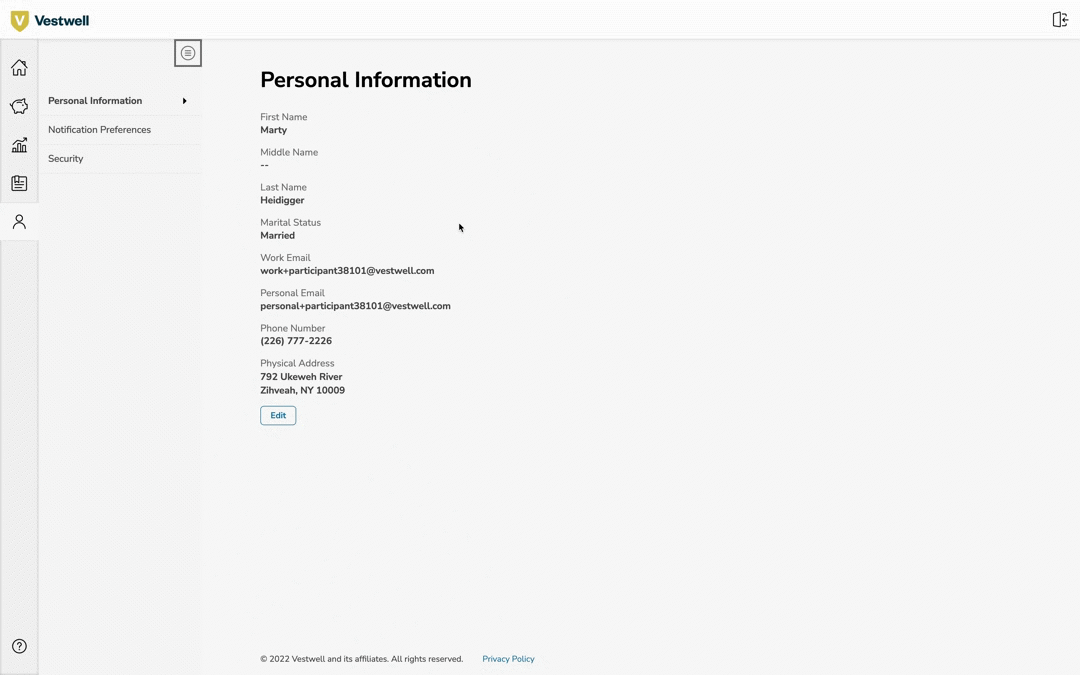 Notification Preferences
In the 'Notification Preferences' subsection you can choose to change your notification settings from the defaulted email option to regular mail. Simply select the desired method and 'Save' to complete.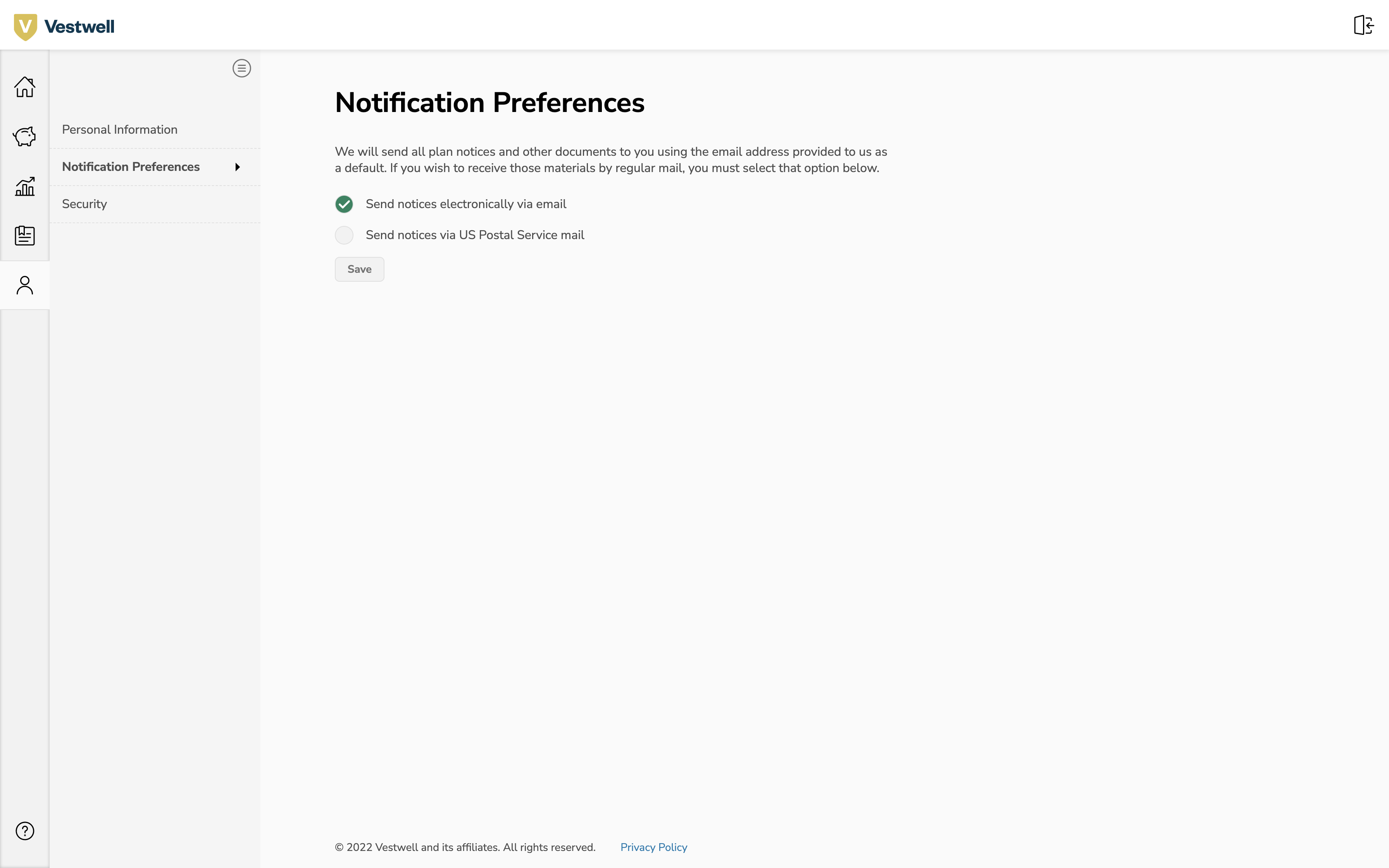 Security
Finally, the 'Security' subsection allows you to reset your password or enable 2 step verification for an added security measure when logging in. Please click on the blue hyperlinks to learn more about these two topics.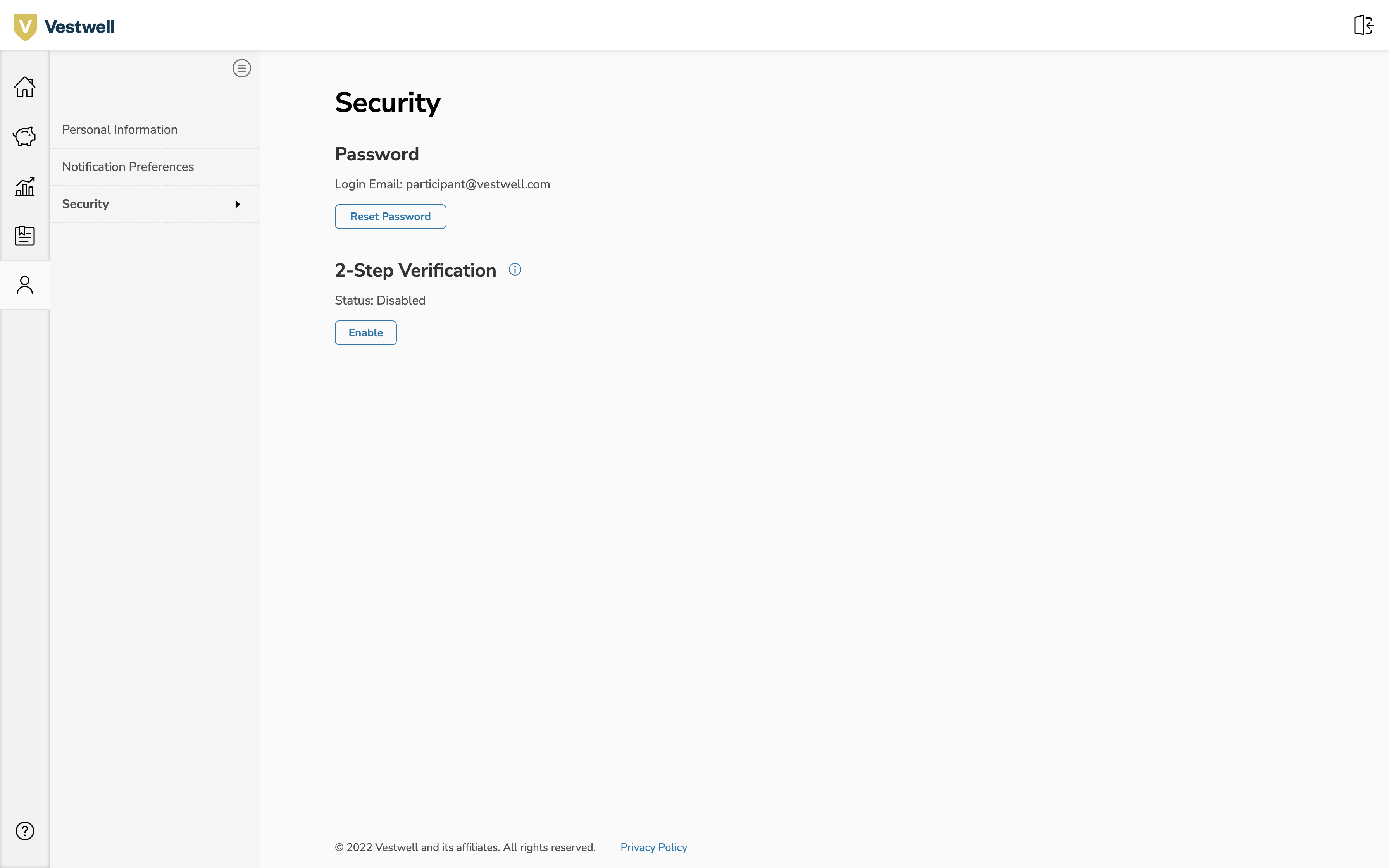 We hope this information is helpful, if you have any questions, please contact us at help@vestwell.com