Under the Investment tab, you will see the Strategy Breakdown and Investment Options. The Investment options are broken down by:
Custom options
List of Age models options
List of Risk models options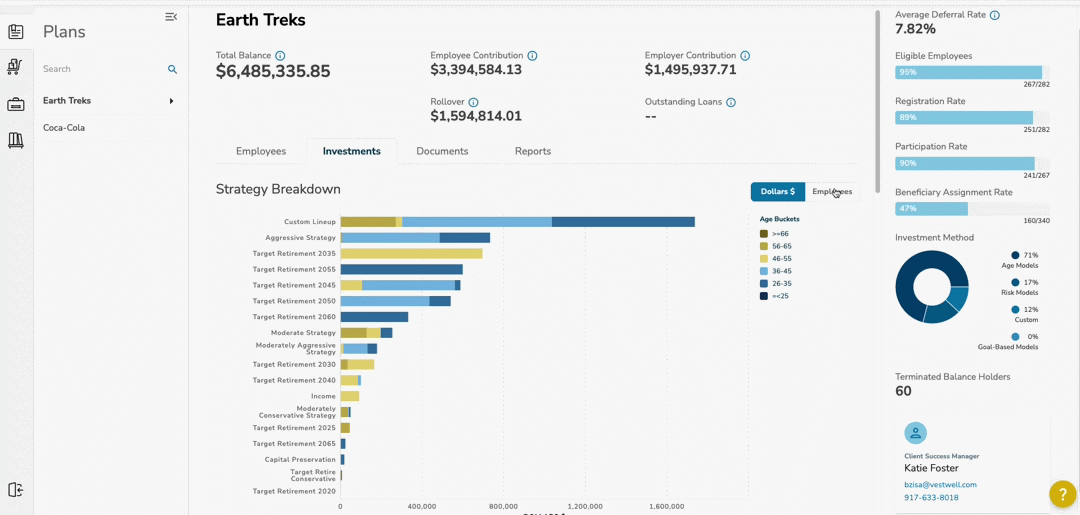 Notice you can change the Investments view by selecting 'Dollars $' or 'Employees'. These tabs will highlight in blue when selected. If you would like to remove the filter simply select the tab again, turning the tab white.
Investment Options Section
This section will highlight 'Custom Options', 'Age Models Options' and 'Risk Models Options'.
Selecting one of the listed under the listed 'Investment Options' you will find additional data like:
Funds/strategy

Employees in the strategy

Average expense ratio

Benchmark comparison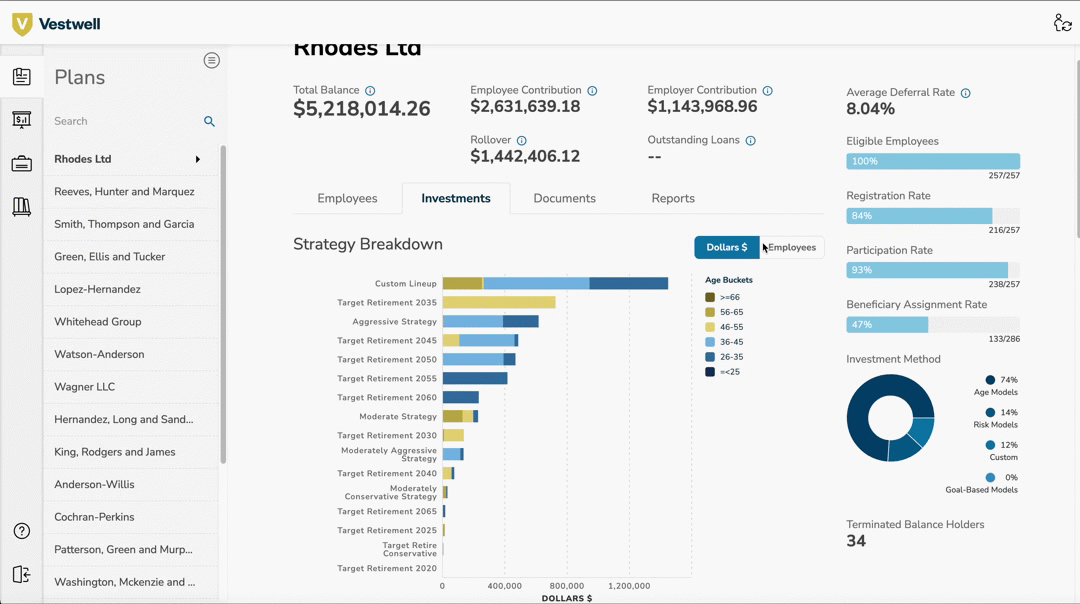 We hope you found this article to be helpful. If you need additional assistance, please contact us a clientsuccess@vestwell.com