This article will help you to navigate each of your plans on the platform.
All your plans will be listed as an individual title or card. You may click on each plan to see more details.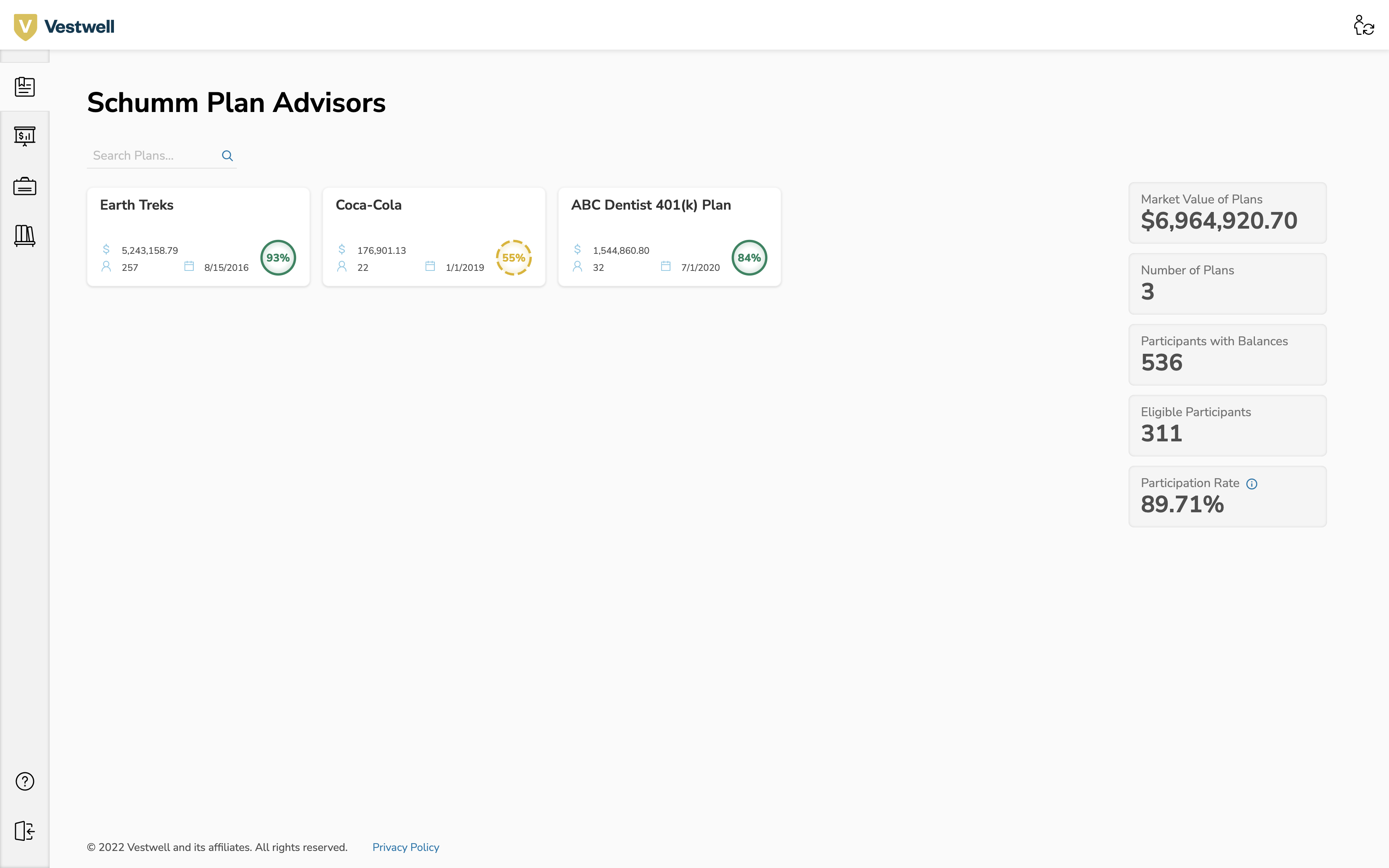 Notice on the left side of your screen there is a hamburger menu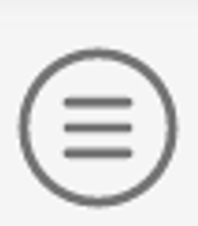 that can be used to open and collapse the list of your other plans. You may click on the hamburger to hide that list and maximize your view of reviewing the plan.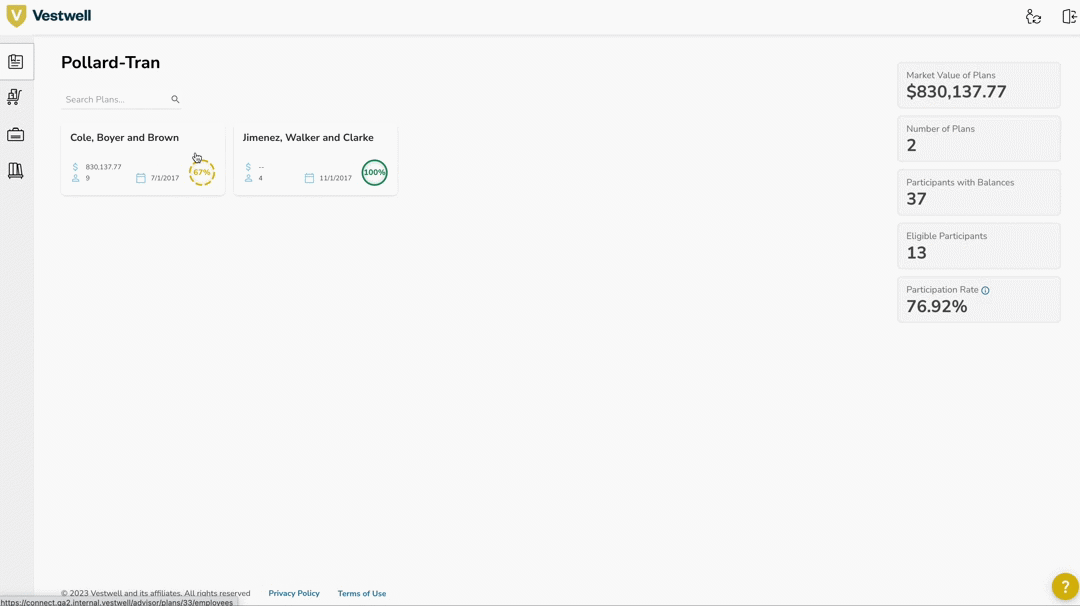 After selecting the plan you wish to review from your homepage, a new window will open and you will see a breakdown of that plans:
Total Balance

Employee Contribution

Employer Contribution

Rollover

Outstanding Loans

Average Deferral Rates by Percentages

You will also see your Customer Sucess Manager's contact information

And the Help Center Pop-Up Window will assist with searching for help center articles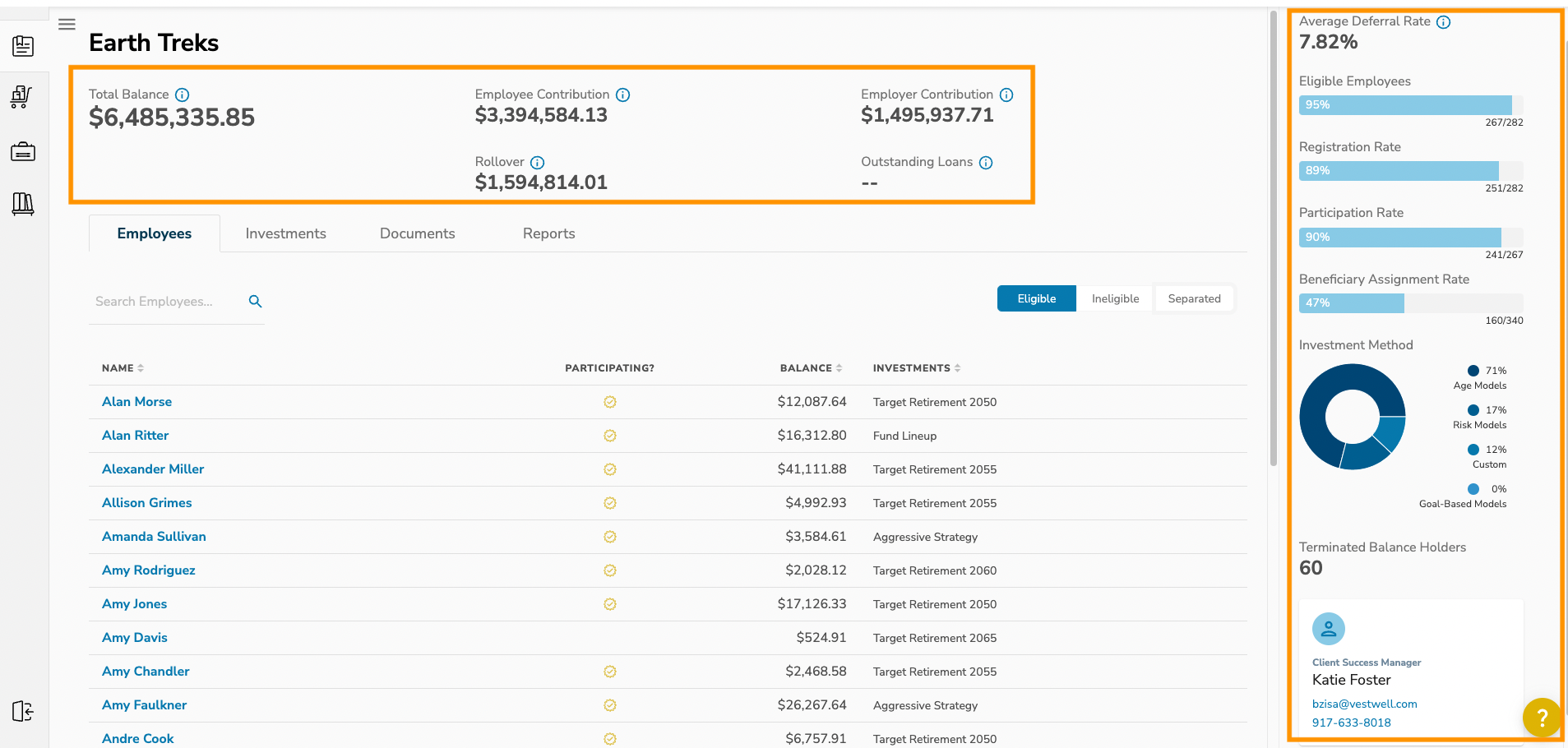 You will also see various tabs you can navigate through to find more information about the plan you selected:
We hope you found this article to be helpful. If you need additional assistance, please contact us a clientsuccess@vestwell.com