How to use the Onboarding Task Tracker
After you have signed your plan services agreement you will receive an email from Vestwell prompting you to register your account on our portal.
Once you register and login, you will be directed to the Task tracker page. The Task Tracker is designed to collect the required information we need to set up your plan.
First you must complete the tasks outlined on the right hand side of your screen:
Administration
Payroll Setup
Payment Setup
Add Employees (Company Census)
If your company already has a plan in place that you are converting to Vestwell, you will see an additional section under 'Add Employees' that says 'Documents'
Note: In regards to conversion plans, this section is referring to existing plan documents from your current provider including the Adoption Agreement, Summary Plan Description, and the most recent statement outlining participant balances.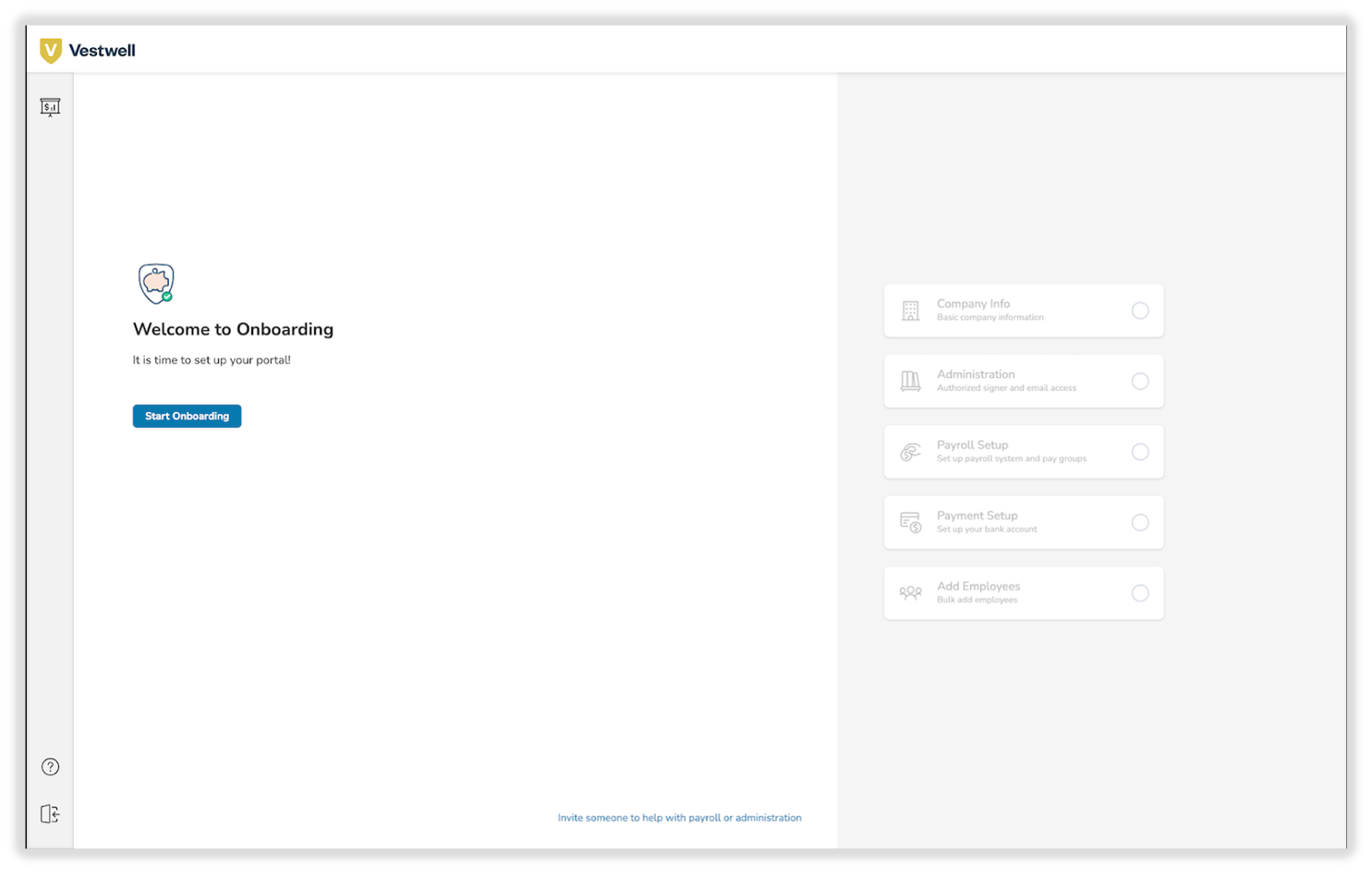 Get Started by selecting 'Start Onboarding'
During your onboarding process, you can invite other administrative users, if you choose not to do so during the onboarding process, you can always add more admin team members through your employer portal.