These are a few email notifications you may receive regarding your Vestwell contribution submissions.
Deferral Rate Changes Notification
When savers(employees) change their deferral rates using their Vestwell portal, employers will be automatically notified of that change. The change will be displayed in the portal and an email notification will be sent out with a recap of all outstanding deferral rate changes four (4) days before the plans scheduled payroll.
To learn more about managing deferral rate changes click here.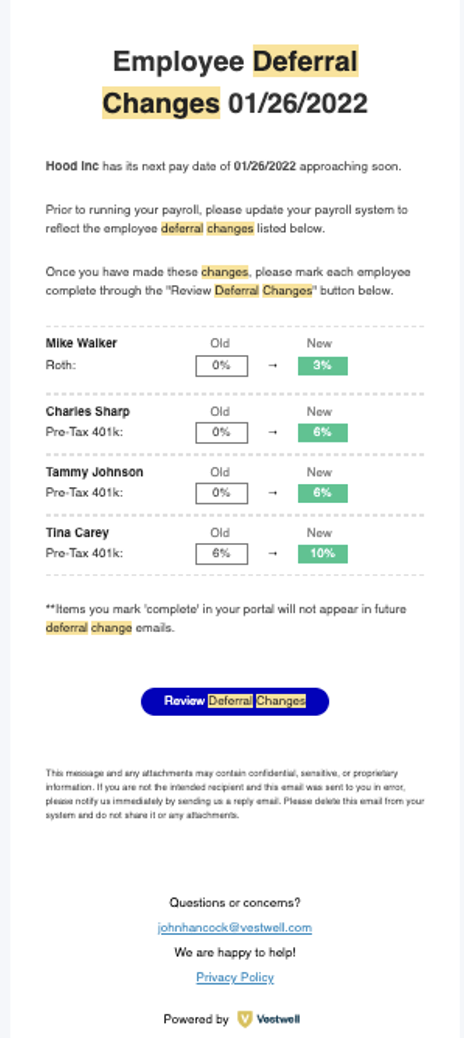 Upcoming Contribution Reminder
If you've provided Vestwell with one or more pay schedules for your plan, you will receive an email reminder to submit your participant's contributions four (4) business days before the scheduled pay date.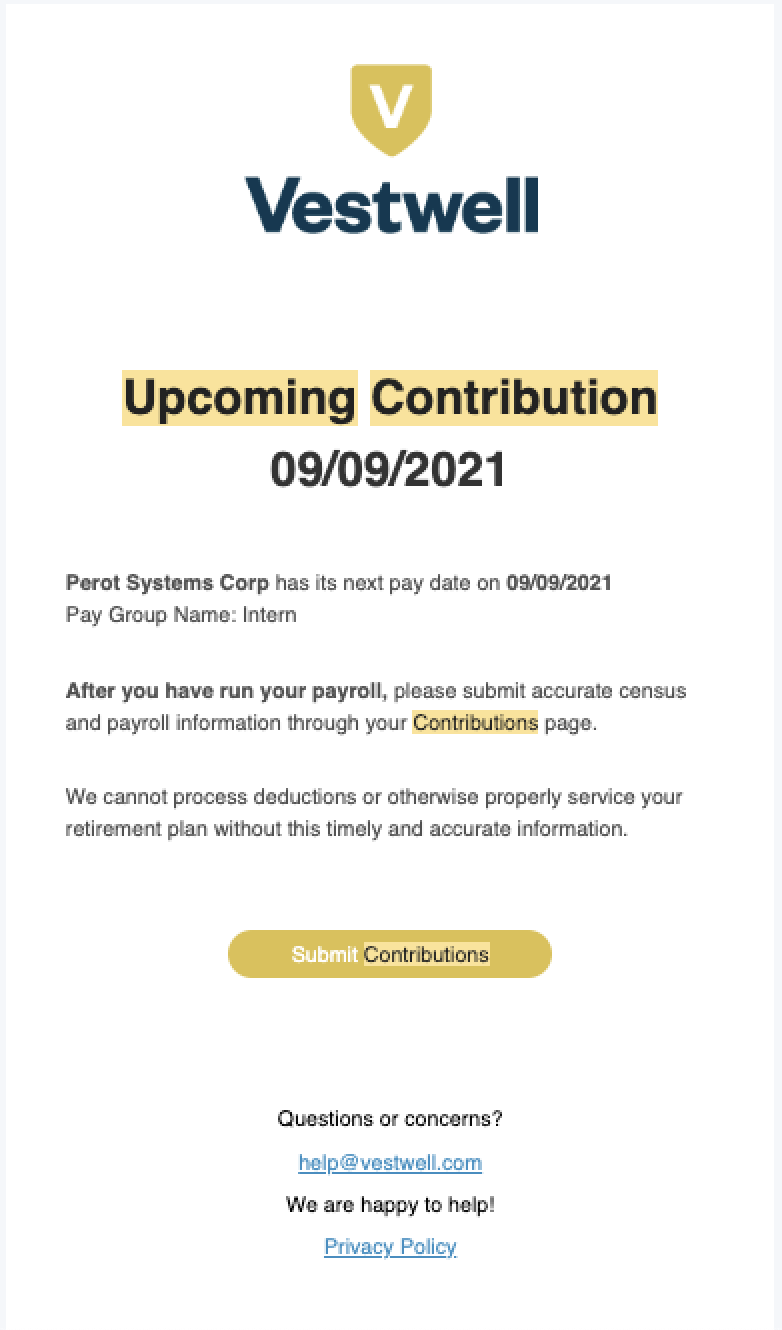 There Was A Problem With Your Contribution
Vestwell validates contributions for a wide variety of possible problems. If there are any issues with the data entered you will receive this email notification if errors occur with one or more contributions or loan payments.
Action is required when you receive this email.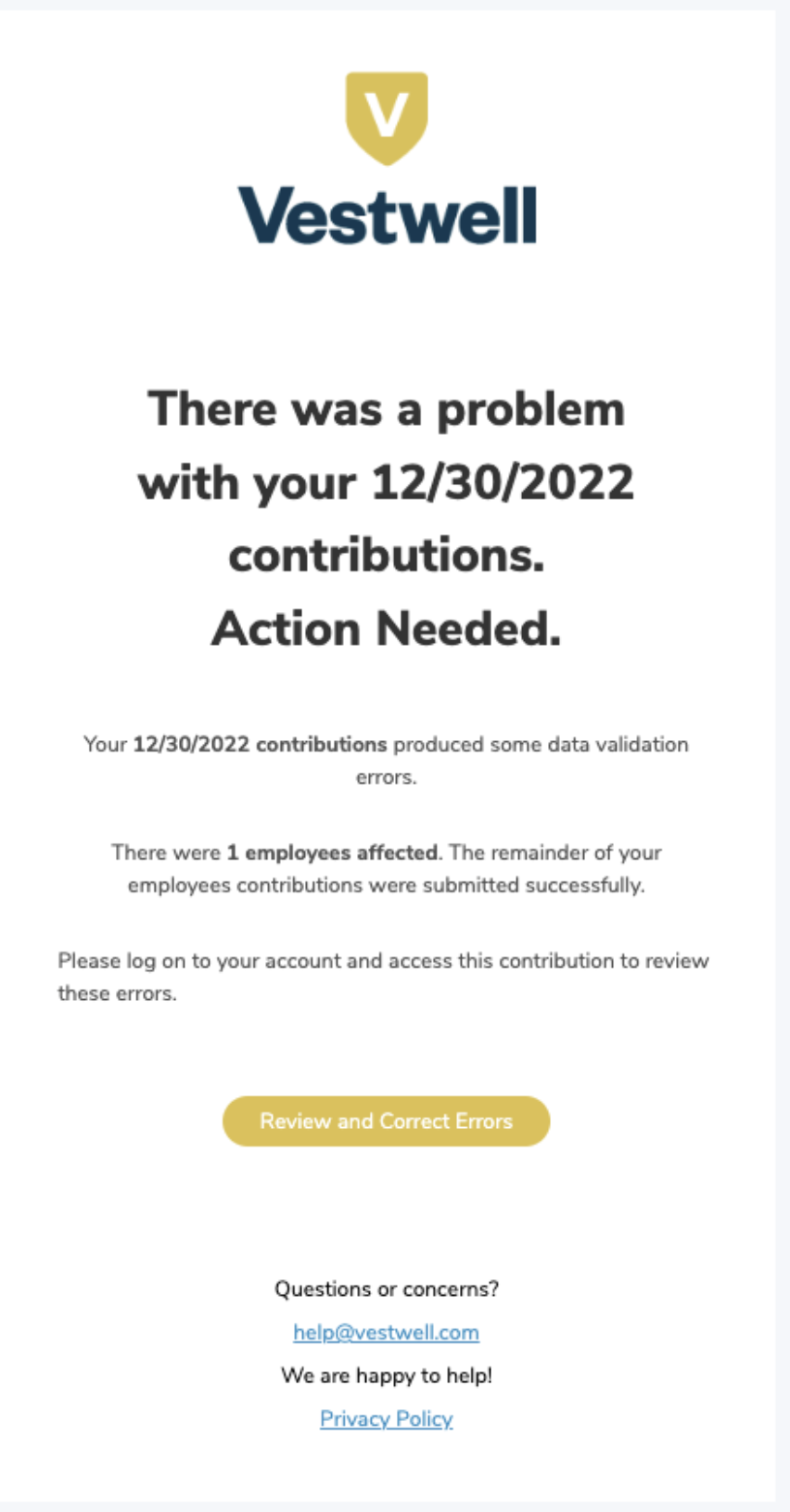 Contribution Successfully Processed
Once your contribution is validated and submitted for your plan you will receive the following notification.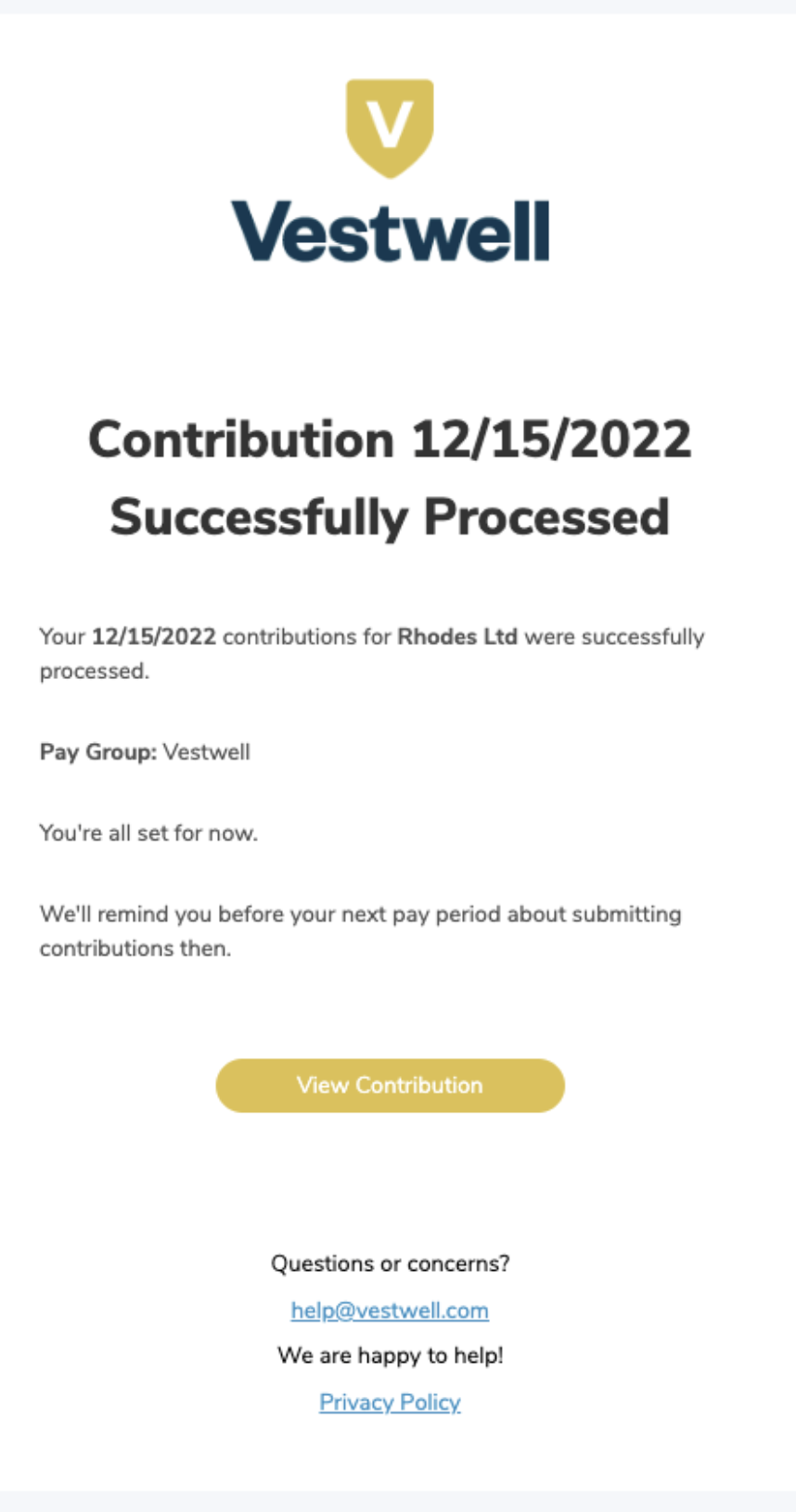 If you have any questions, please reach out to us at clientsuccess@vestwell.com.