This article will explore the Onboarding section of the advisor portal in detail.
Log into your Vestwell advisor portal and navigate to the "Onboarding" tab to the left of your screen.
Click on "Onboard New Plan" and fill in the information, then the "Save and Continue" button will be active when it turns blue. Please click on "Save and Continue" to submit the new plan to onboarding.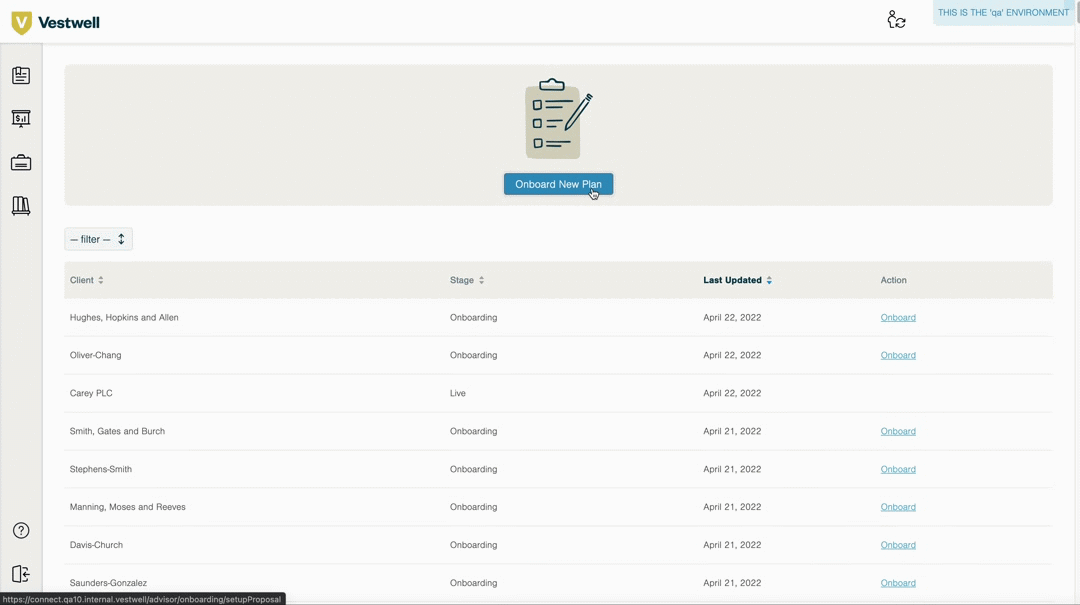 Once you have completed all of the advisor steps, your client will receive an onboarding email invitation to begin their onboarding process.
Onboarding Task Tracker
You may track their progress by selecting the 'Onboard' option under the action column. This will allow you to check on your plans that are currently in the onboarding process and the sections that need to get completed:
Start Plan Setup: This section is for Advisors to complete.
View Plan Documents: This section is for Employers to complete.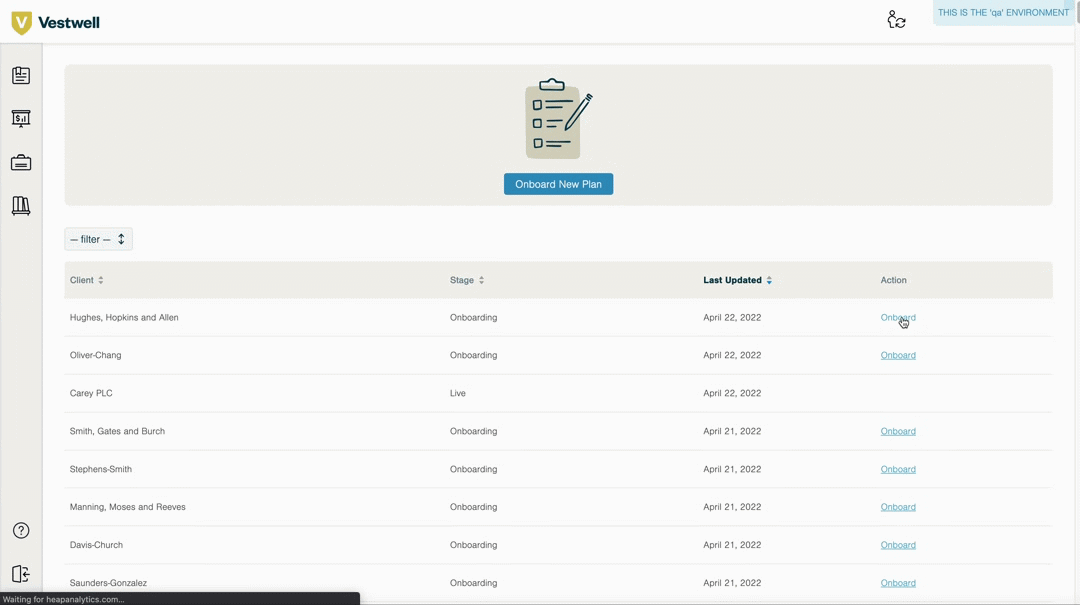 Here are helping links from our Employer help center that cover the step-by-step process that the plan sponsor will need to complete.
We hope you found this article to be helpful. If you have any questions or require further assistance, please contact us at onboarding@vestwell.com