Your Vestwell Employer Portal - Employees Page
The Employees page hosts a list of all of the employees in your plan, their eligibility status, entrance date into the plan and demographic information on each individual employee.
Employee View
This tab lists all of the employees in your plan.
Here, you can view employee eligibility details, including whether they have met the plan's age and/or service requirements and which day they entered the plan after becoming eligible.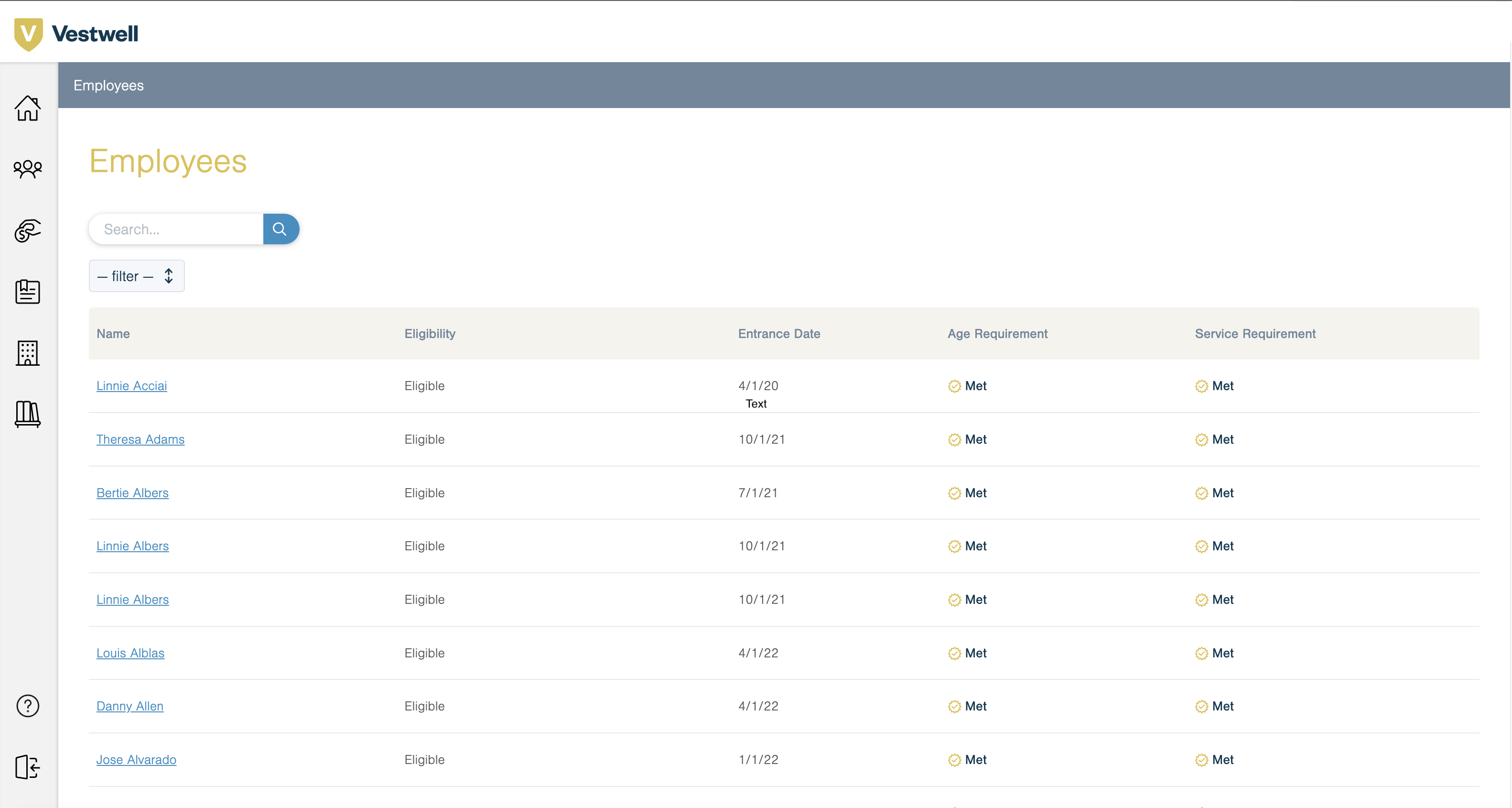 Filtering
You can filter the view of employees by typing their names into the search bar or using the search features. The search features allow you to filter by eligibility type, including eligible, awaiting entry date, ineligible, and terminated.
Detailed Employee View
Click on the employee's name for additional information, including:
Registration Status - Verify whether an employee registered for the participant portal by looking at the status noted directly below their name.
Account Sources - View the account total and all the different ways funds have entered the account, including rollovers, employee contributions, and employer contributions. You can also view the total of outstanding loans on the account.
Contact Information - View the employee's home address, affiliated email address, and phone number.

Deferral Rates - View the percent of W-2 compensation or dollar amount per paycheck each employee is contributing and whether the contribution is pre-tax or Roth.

Statements - Access each employees' individual quarterly statement thru this page.
Loan Documents - Access each employees' individual loan documents (if applicable).