Welcome and thank you for exploring the Vestwell Help Center.
This Help Center is aimed at providing you with articles, how-to walkthroughs and videos that will help answer your questions and support you throughout your Vestwell journey.
The Help Center is organized into different sections:
There is also a 'Search' option that can be used to search for content using keywords.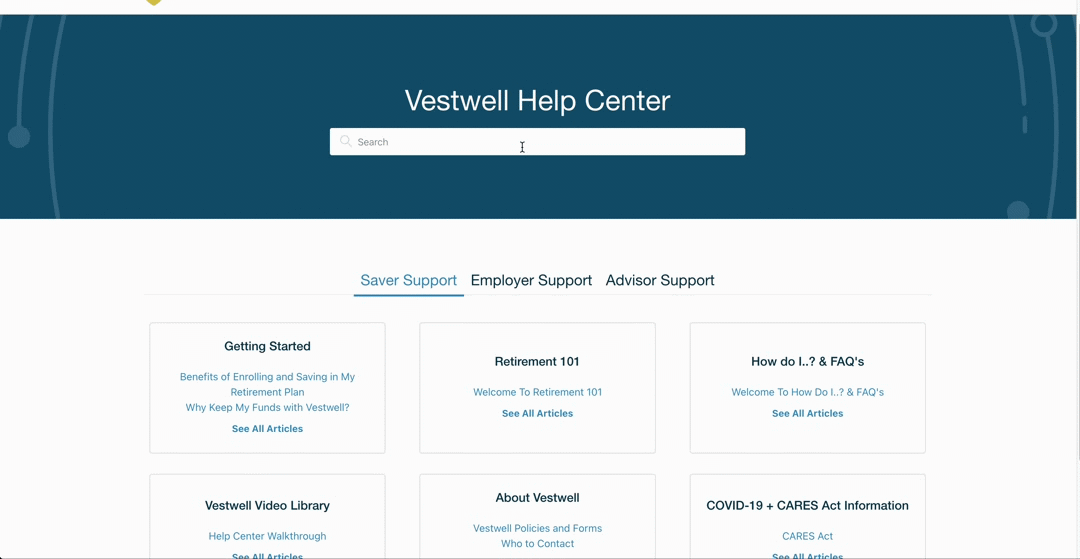 Be sure to click on 'See All Articles' to explore the different articles within the sections.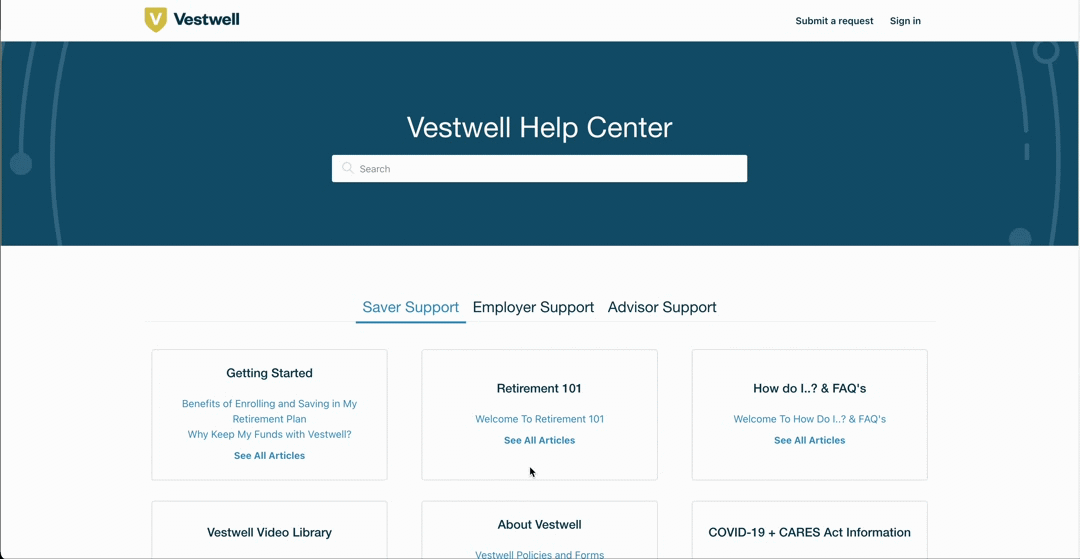 If you still have questions after navigating through the Vestwell Help Center, please reach out by selecting the 'Submit a Request option in the upper right-hand corner of the Help Center.