Contributions Page Video Walkthrough
Understanding the contributions section of your plan sponsor portal
This tab helps you manage the contributions made to participant accounts.
Note that the information on this page and the actions you need to take will differ depending on your level of payroll integration.
--- For more information on payroll integrations, visit our payroll section here.
--- If your payroll provider does not integrate with Vestwell, click here for instructions on how to submit your payroll.
History Section
In the history tab, you will see a list of late, upcoming, and submitted contributions. You will also see the status of those contributions.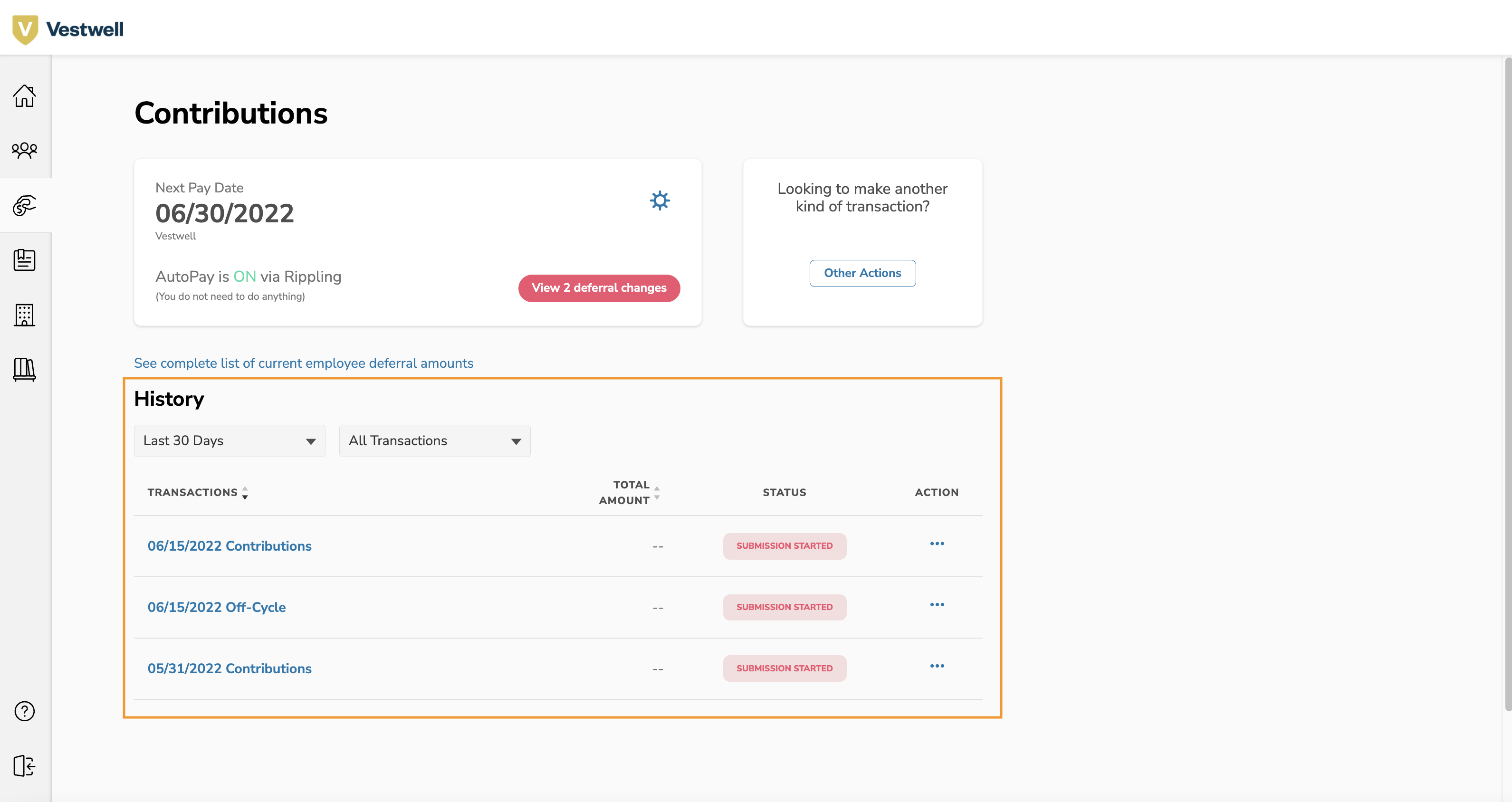 Off-Cycle Contributions
Allows you to submit a contribution that does not fall on the same day as your typical payday schedule. Learn more about Off-Cycle contributions.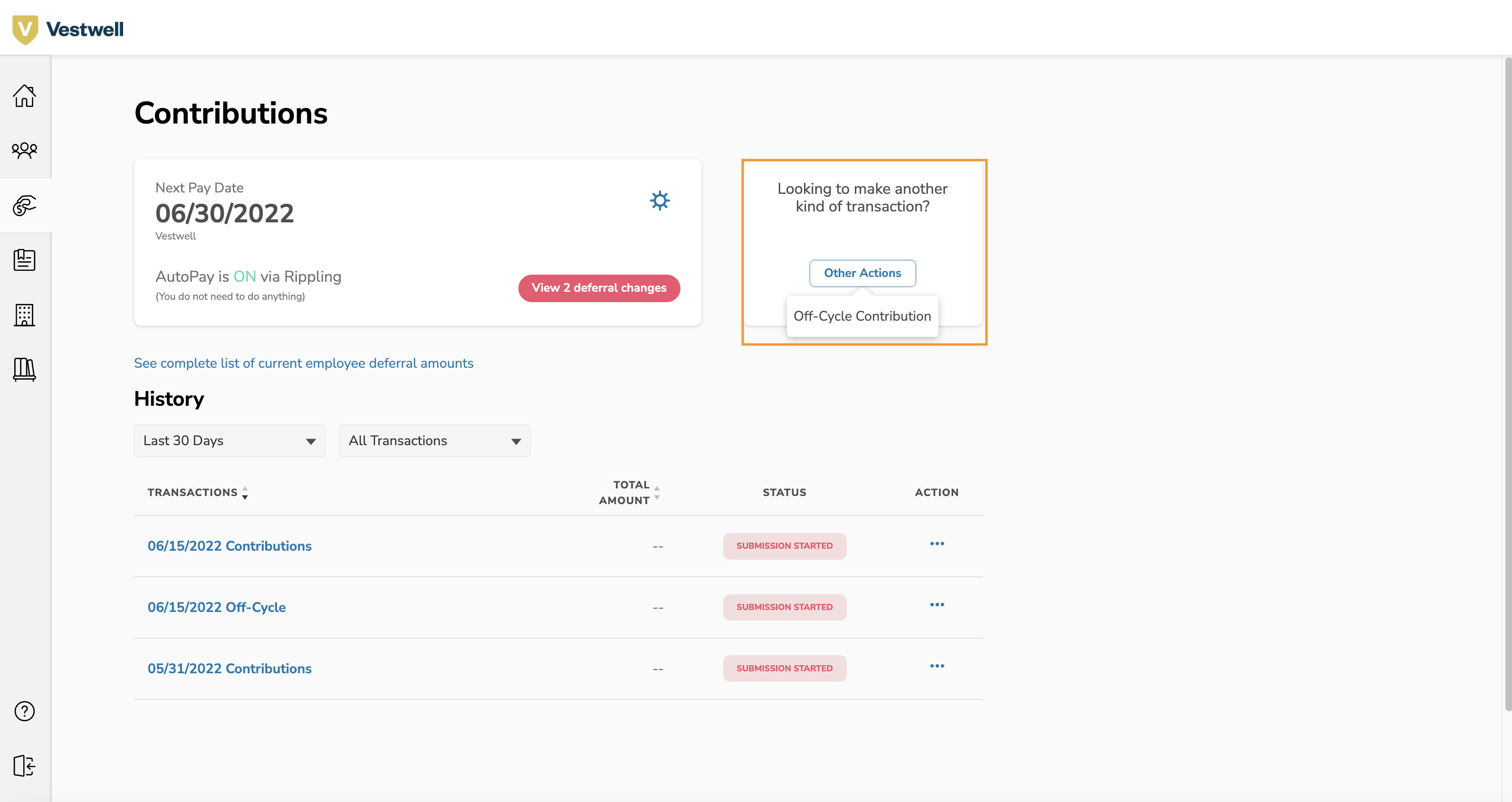 Deferral Changes
See employee's deferral changes. This differs based on your level of payroll integration. Learn more about how to submit contributions.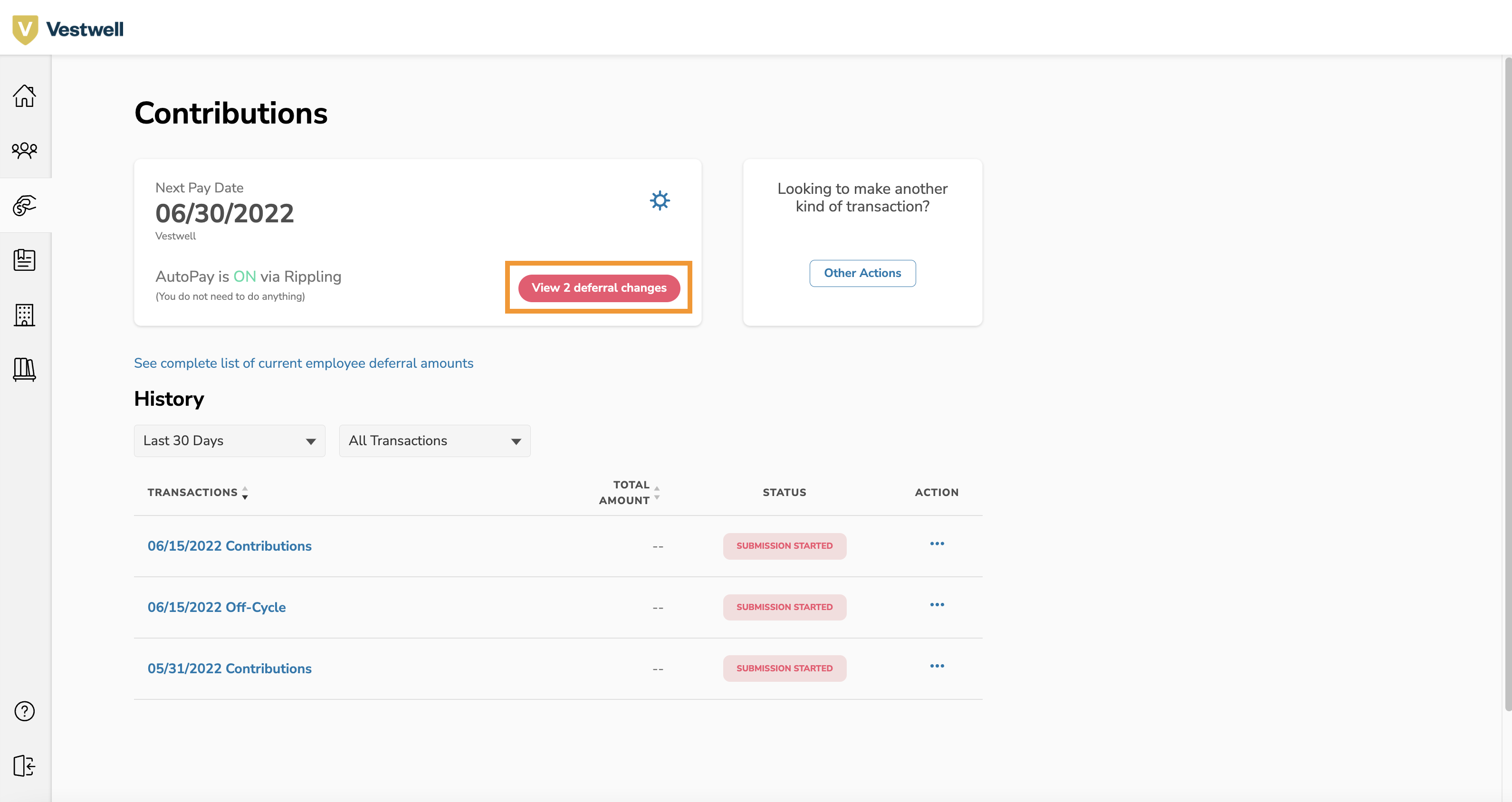 Missing Contributions
A contribution is considered missing when it's seven business days past due. See the highlighted missing contributions under your contributions dashboard.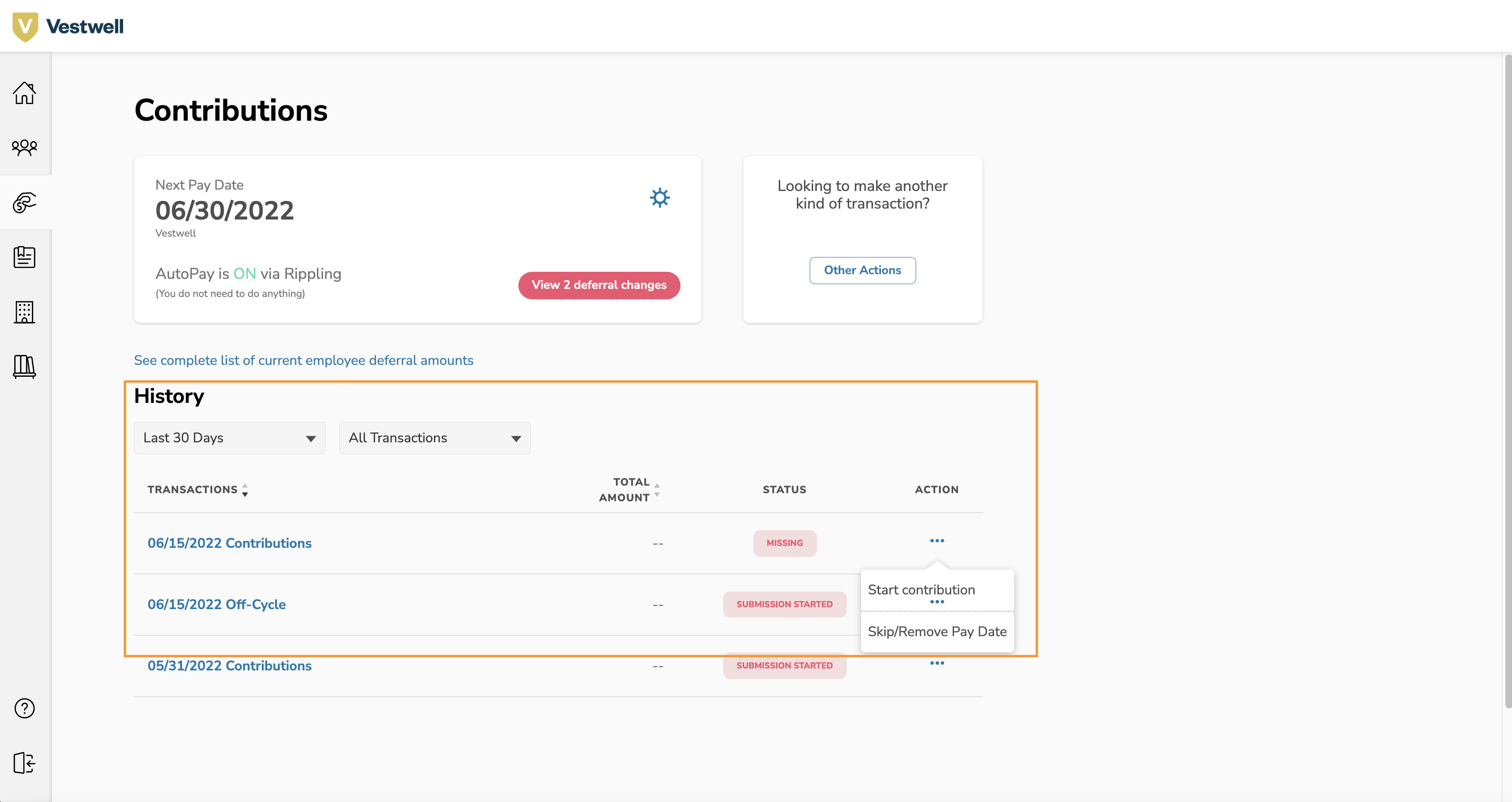 Manage Pay Groups
Use this section to add additional pay groups, which are groups of employees who are paid on different schedules or from different bank accounts.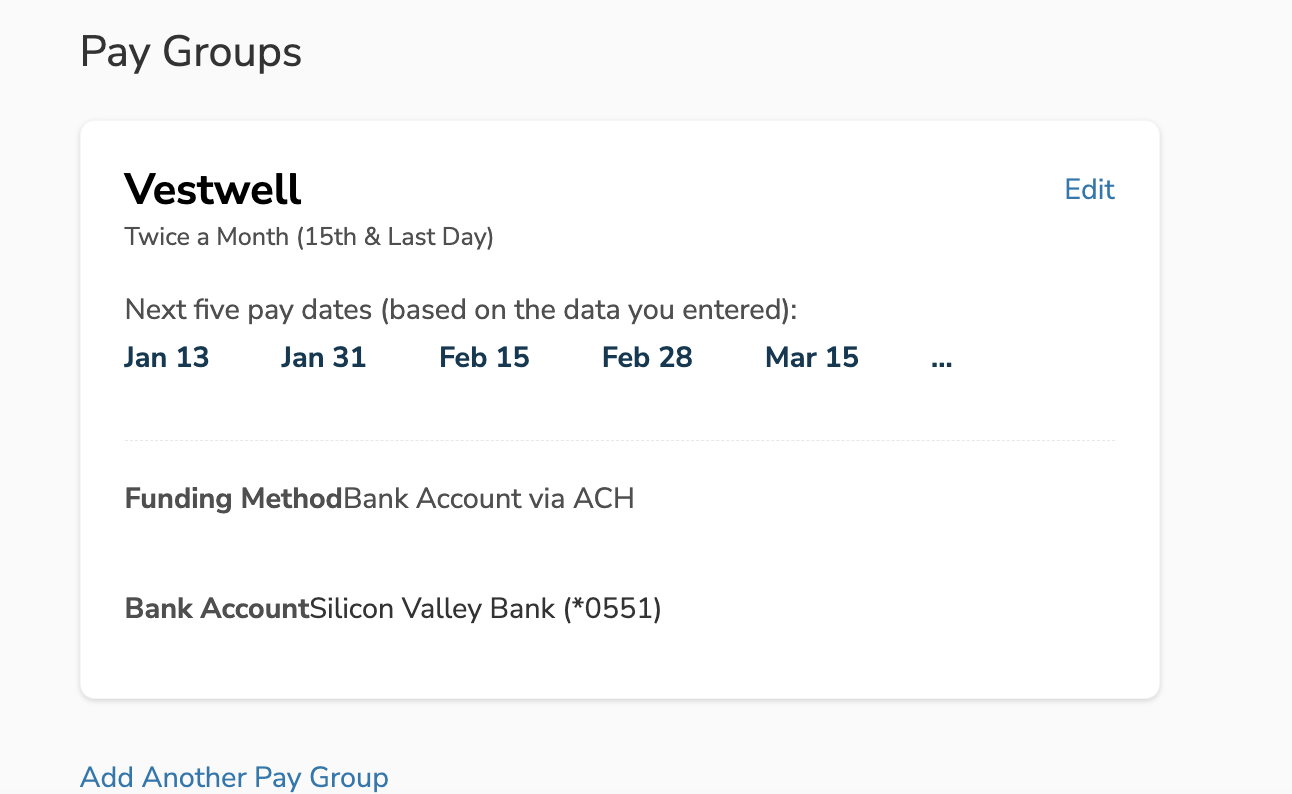 If you have any questions please reach out to clientsuccess@vestwell.com