Electing and Changing Deferral Amounts Tutorial
Changing your Deferral amount is very easy, and can be accessed on your home page:
Navigate to the home page under 'I Am Saving' select 'Change Savings'
Modify your savings amount, select 'Save Amount'
A pop up screen will show you your savings before and after the changes, select 'Apply Changes' to complete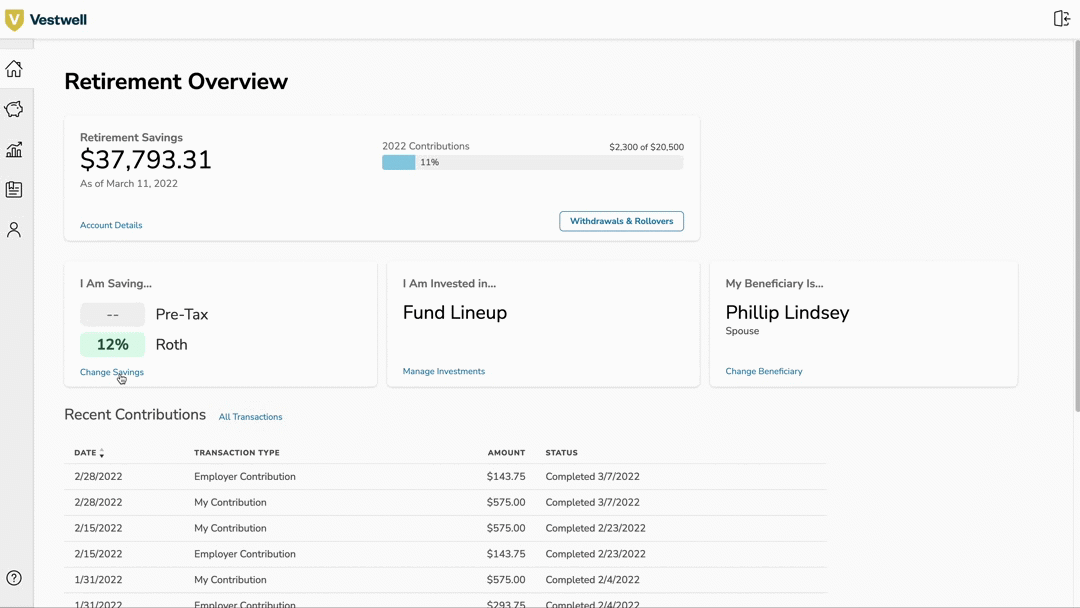 Set your desired savings amount.
Not Sure How Much You Want to Save?
Consider your savings goals and time until you retire. Make sure you are saving enough; if your employer offers a match, contribute at least enough to fully take advantage of that amount and increase your contribution a little each year. Of course, you can change your contribution often*, so that you are not stuck if your budget suddenly becomes too tight. You can choose a percentage or dollar amount of pre-tax and/or Roth (post-tax) dollars to contribute from your paycheck per pay period.*
*These features may vary based on your company's retirement plan.