Help Center Pop Up Window For Your Advisor Portal
If you need additional assistance when navigating through your Vestwell Advisor portal there is an easy way to find help.
Click on the Question Mark icon

for assistance.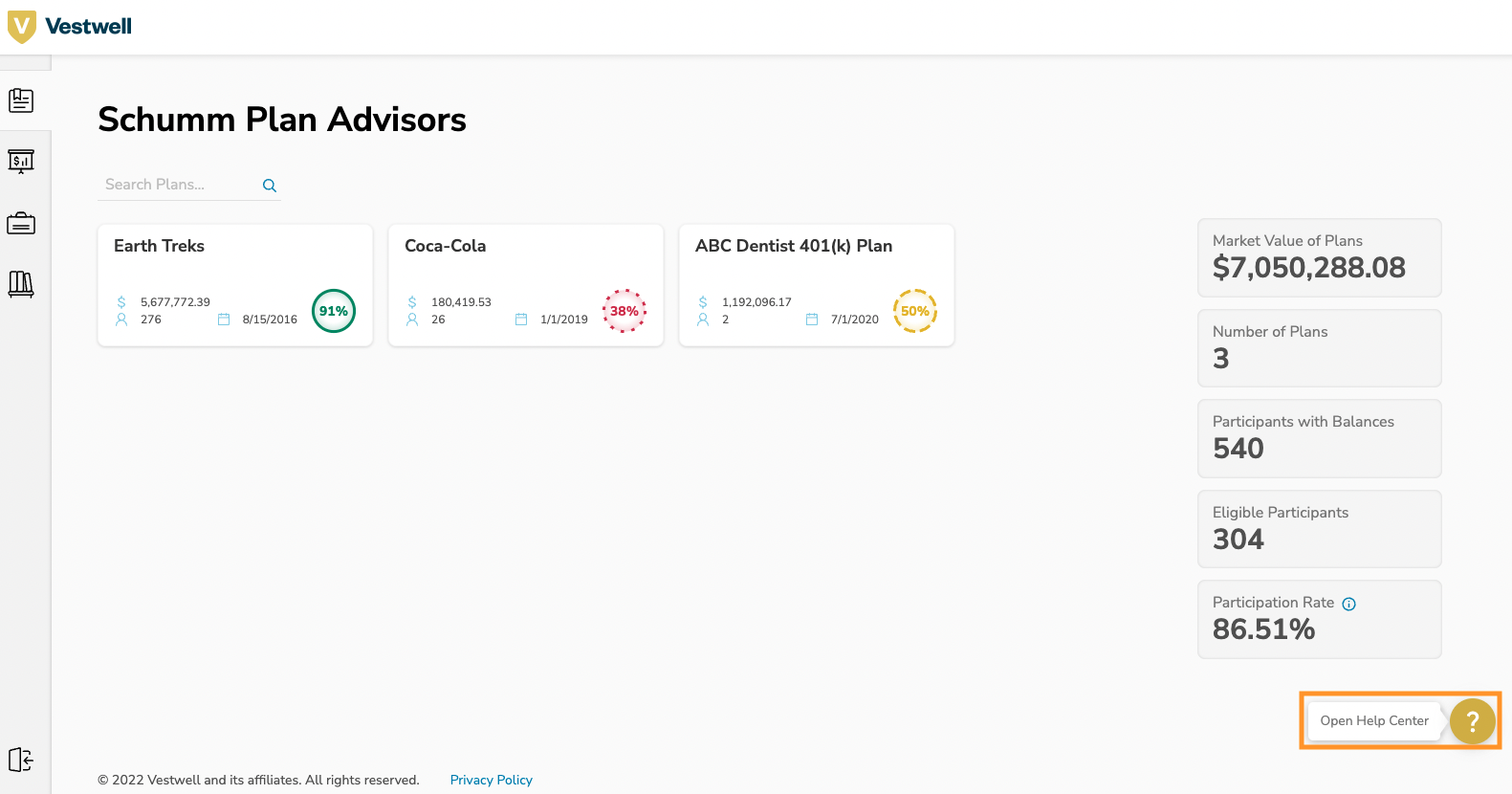 This will allow you to see the top 3 articles in our Vestwell HelpCenter related to the page you are currently in, if you don't see what you need use the 'Search' bar, and type keywords related to the topic you are interested in and press enter to find more support articles.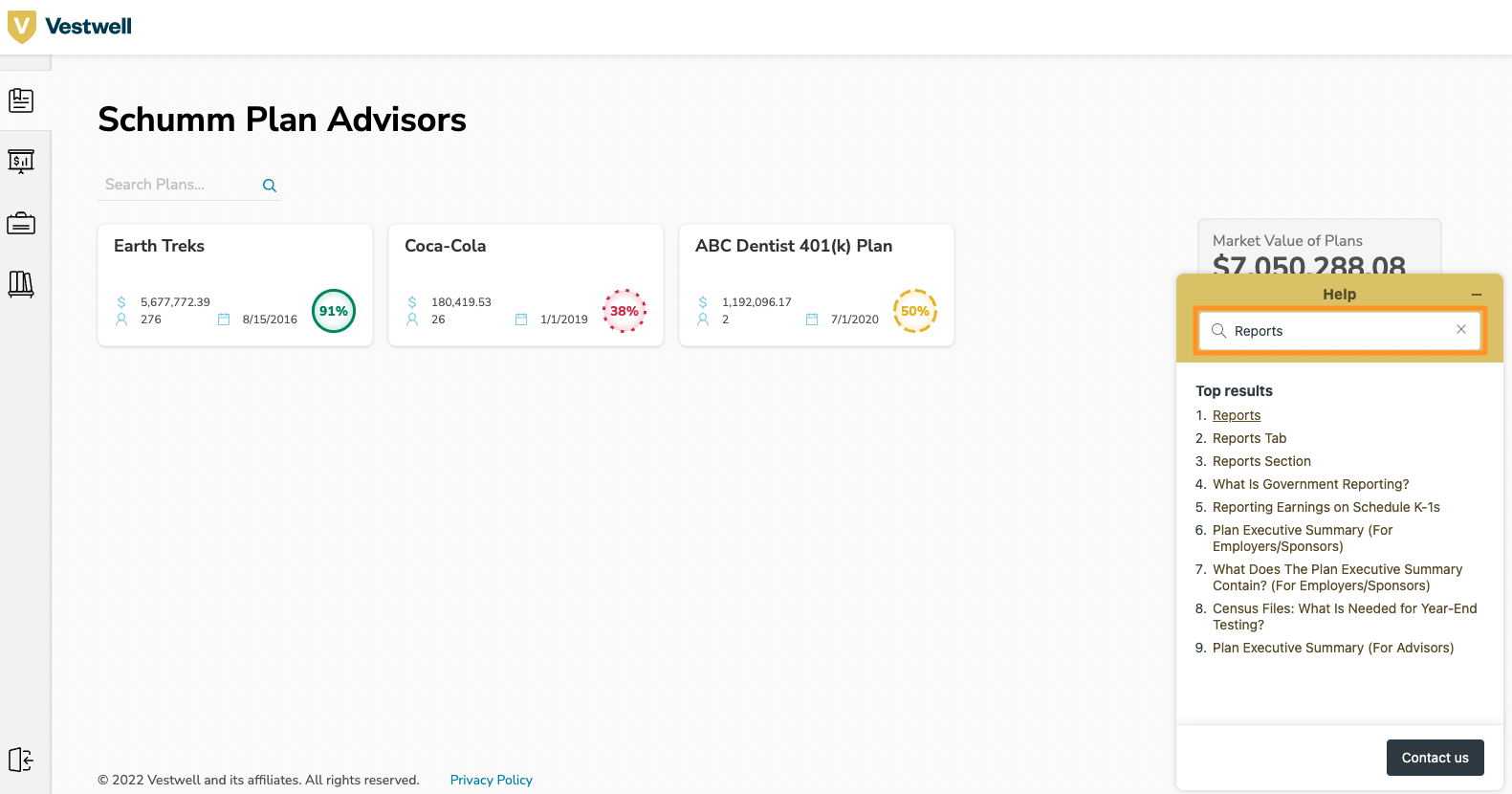 Selecting one of the articles from the search results will show the article under the help center pop-up window. If you prefer to see the article on a full page, click on the arrow

to open the article in a new tab.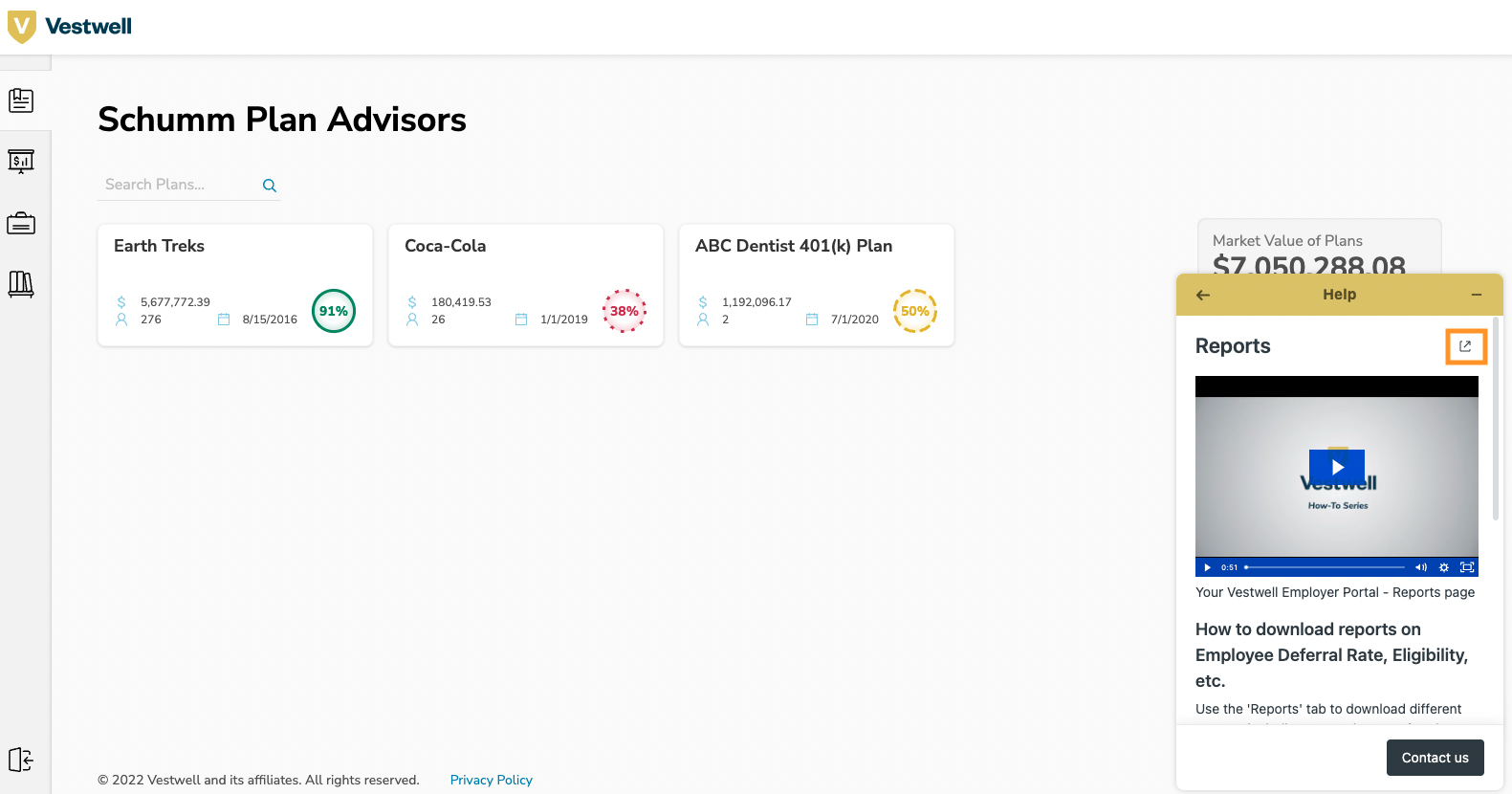 Select the back

button to return to the Help Center search box.
To leave the Help pop-up window altogether, click on the minimize

button.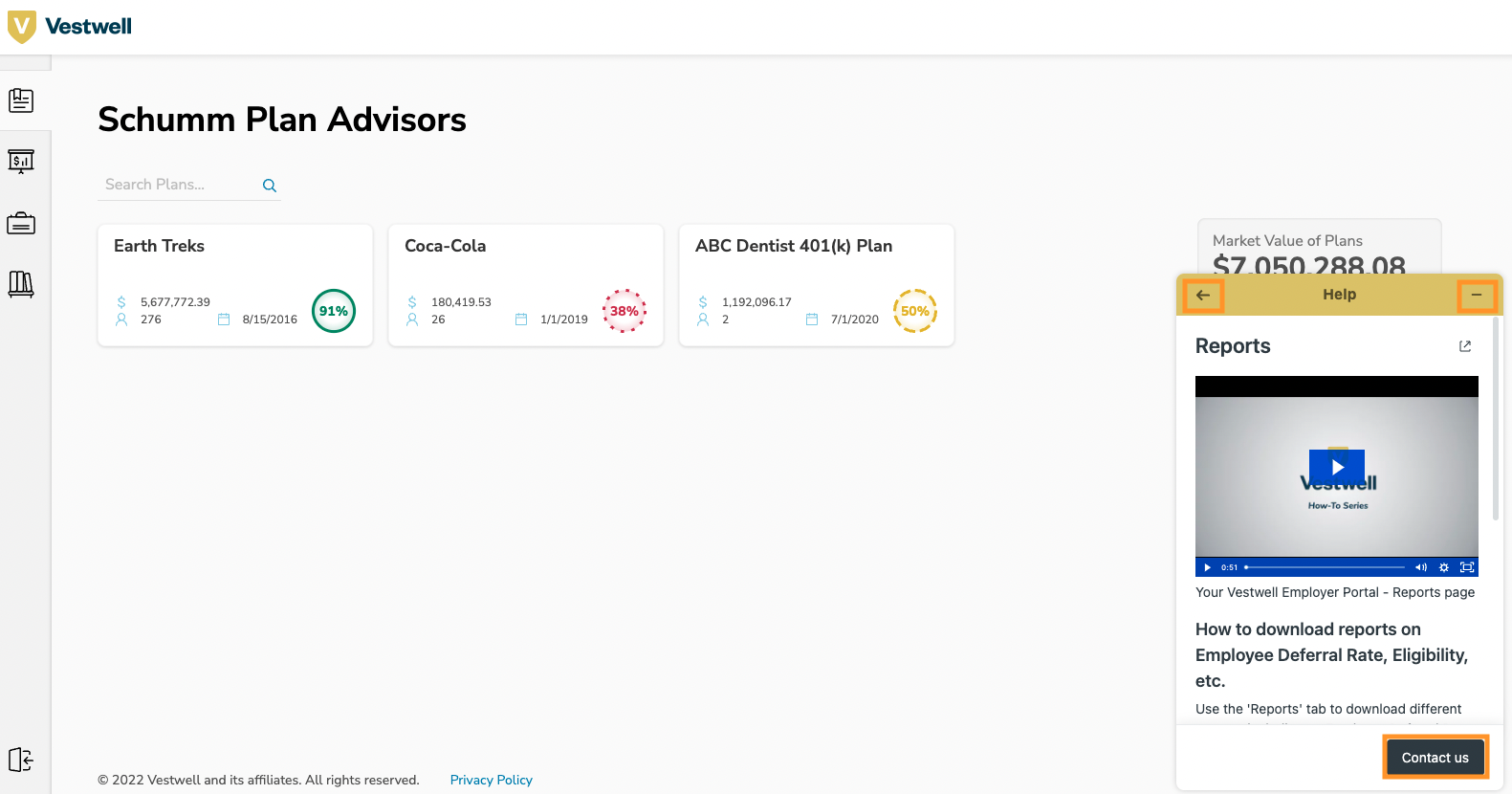 If you still have questions, select the 'Contact Us' button or reach out to help@vestwell.com.