Welcome and thank you for exploring the Vestwell Employer Portal section of the Help Center!
This section is aimed at providing you with articles and videos to help navigate thru your Vestwell Employer portal.
In this section, we will cover the six different portal pages in detail as well as the Help Center Widget.
Logout Button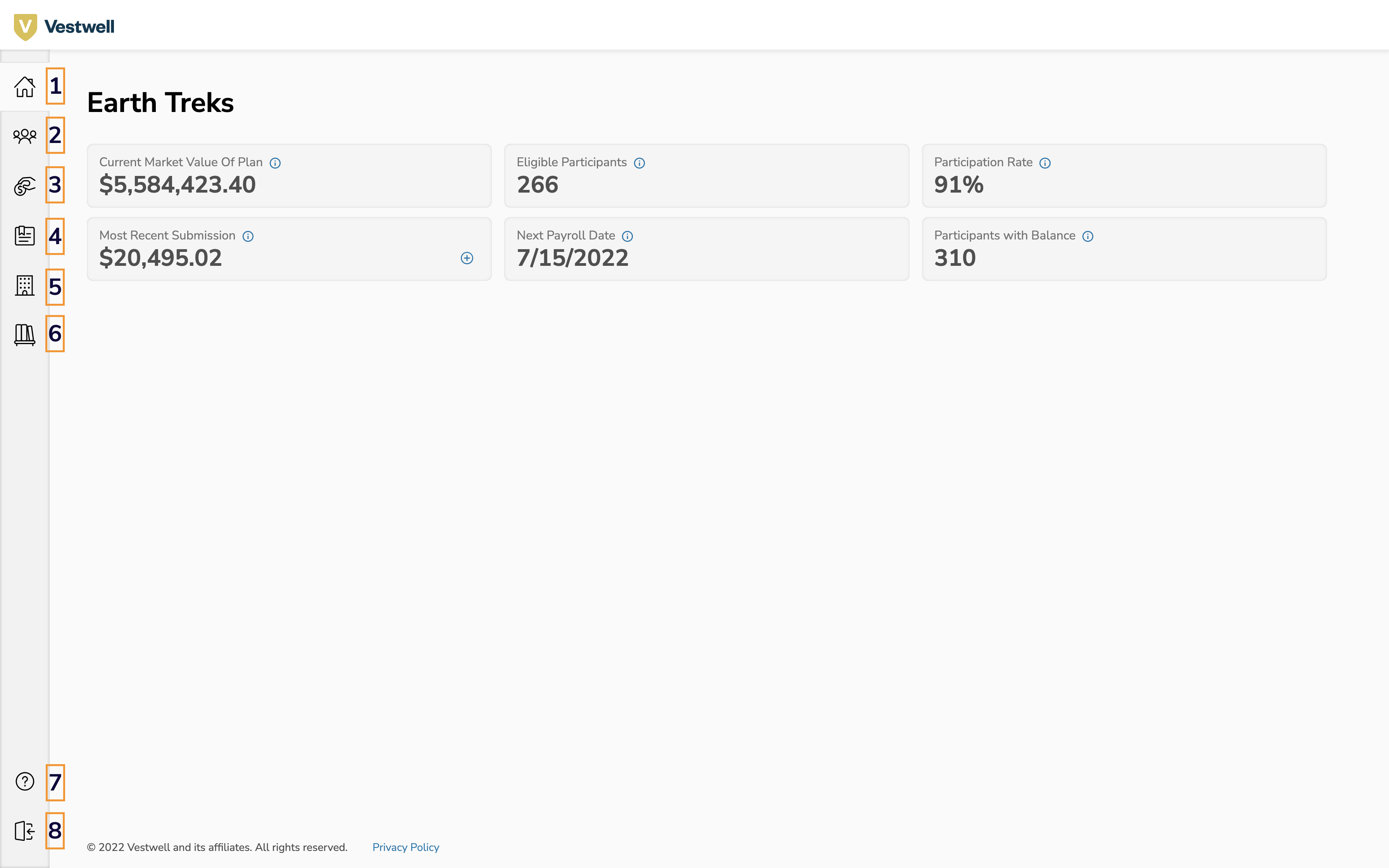 Be sure to also check out the walkthrough videos that are located in each page article for a full tutorial of that page's functionalities.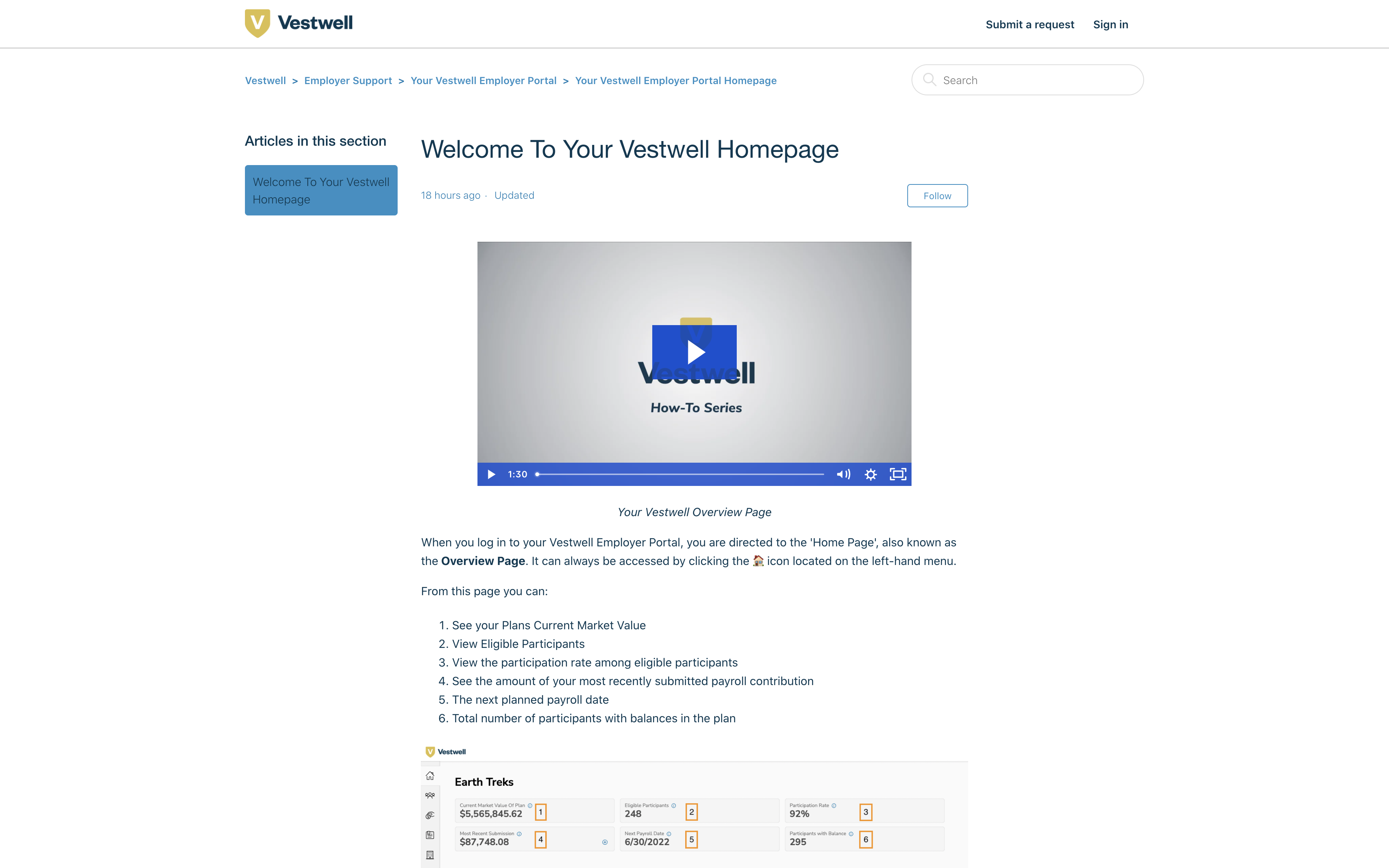 To get started please click here.