Homepage Walkthrough
When you log in to your Vestwell Employer Portal, you are directed to the 'Home Page', also known as the Overview Page. It can always be accessed by clicking the 🏠 icon located on the left-hand menu.
From this page you can:
See your Plans Current Market Value
View Eligible Participants
View the participation rate among eligible participants
See the amount of your most recently submitted payroll contribution
The next planned payroll date
Total number of participants with balances in the plan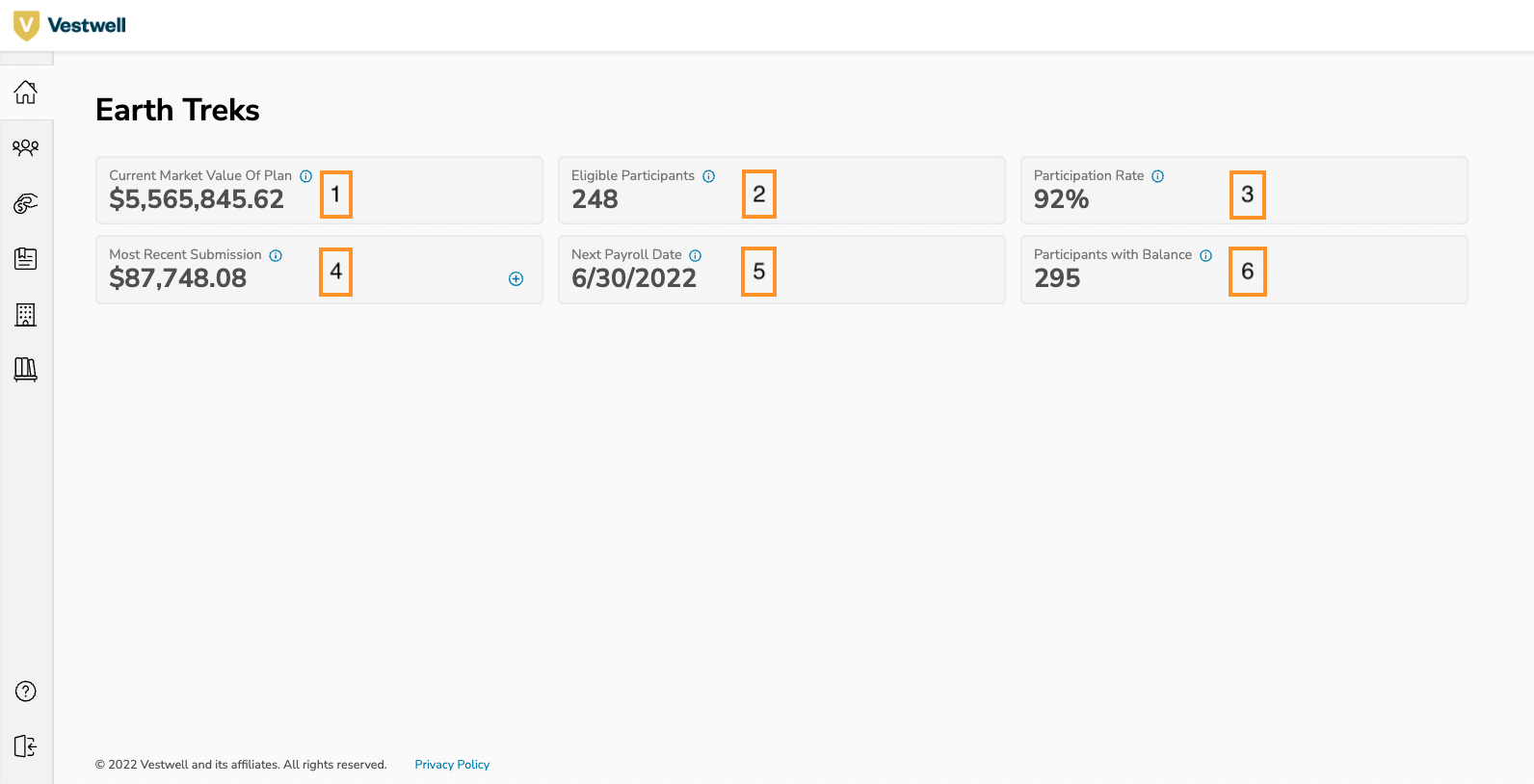 Current Market Value Of Plan Window
In this window see the share price available at the previous day's close. Transactions conducted today are not included.

Eligible Participants Window
This section will show the number of eligible participants as of the most recent entry date. To learn more about Eligibility here.

Participation Rate Window
View the percentage of 'Eligible Participants' that have a non-zero deferral.

Most Recent Submission Window
In this window view the total employee and employer contributions from the most recent payroll submission. Clicking on the right plus button will allow you to see the 'Employee' and 'Employer' breakdown.

Note: This may not reflect the submissions processed outside of the Vestwell platform, for example, payroll corrections.
Next Payroll Date Window
See your Next Payroll date, this date is based on the Pay schedule set up during your Payroll Setup.

Participants With a Balance Window
This window shows the number of participants with balances

We hope this information is helpful, if you have any questions, please contact us at clientsuccess@vestwell.com