Your Vestwell Saver Portal - Account Details Page
The 'Account Details' section of your Saver Portal will provide you with your retirement balance, a comprehensive list of your transactions, and your retirement account statements.
By clicking on the

icon on the left-hand side of your portal, you will access the 'Account Details' section.
Balance
The balance tab will provide you with a breakdown of your retirement balance by funding source. It will include:
Employee Contribution Balance - the contributions you have elected to have withheld from your pay. They will be broken down by deferral type (ie. Pre-Tax or Roth)
Any Rollover Balances (if applicable) - If you have rolled over any previous funds from outside retirement accounts they will be listed here.
Employer Contribution Balance (if applicable) - If your employer offers an employee contribution (ie. company match, safe harbor, etc), those totals will be listed here. They will be listed as vested or unvested totals depending on your specific plan's vesting schedule.
Current Loan Balance (if applicable) - The outstanding loan balance on your account.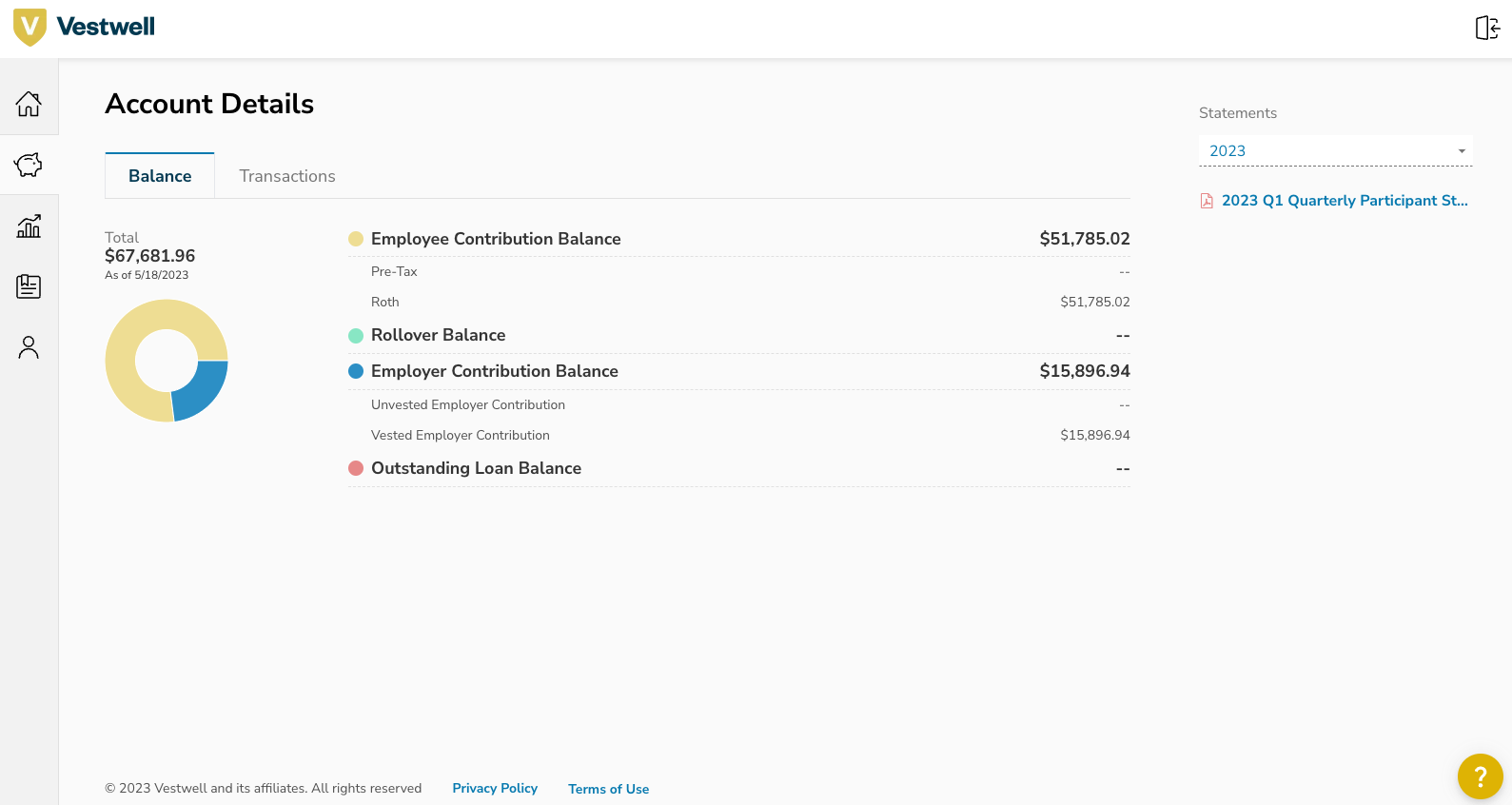 Transactions
The 'Transactions' tab of the 'Account Details' section will list any completed or pending transactions on your account. These transactions can be filtered by time frame window and/or transaction type, just by clicking and sorting thru the drop-down options.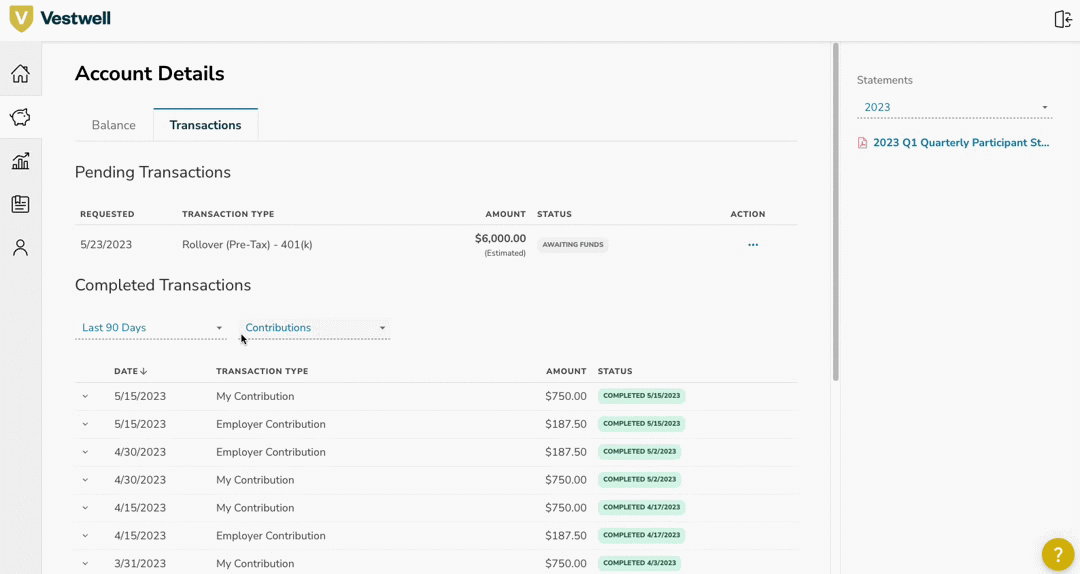 Statements
Finally, your quarterly retirement account statements can be accessed and downloaded from the 'Account Details' page. In the upper right corner of the window, you will see the statements option. Your statements can be filtered by year.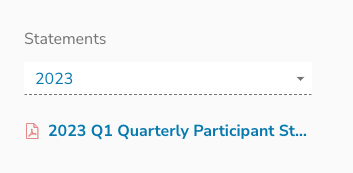 We hope this information is helpful, if you have any questions, please contact us at help@vestwell.com