Off-Cycle Contributions video walkthrough
If you need to submit a contribution that is not tied to a regular pay cycle, submit an off-Cycle Contribution.
From the Contributions page select the 'Other Actions' tab, then select 'Off-Cycle Contributions' from the drop down menu.
You will then need to select the 'Pay Group' (if applicable) and the corresponding 'Pay Date' for the submission.
Similar to submitting a regular contribution, you will have the option to manually type in the contribution into the grid, copy from a previous submission or upload a payroll file.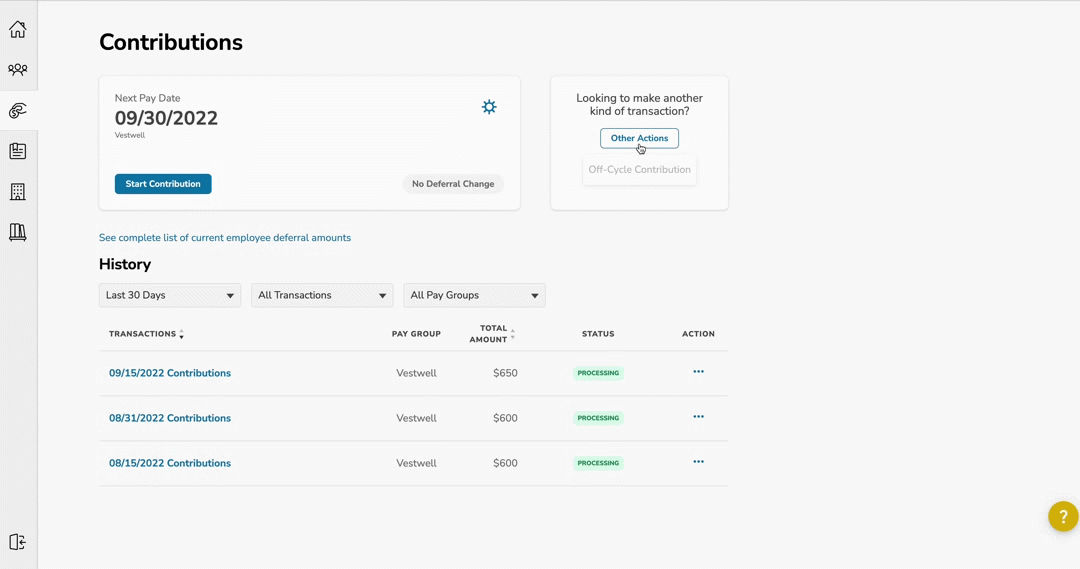 Once you've uploaded or entered your submission, please select the 'Send & Validate' option.
If you see any of the fields highlighted in red, you will need to correct the information or delete unrecognized employees from this grid.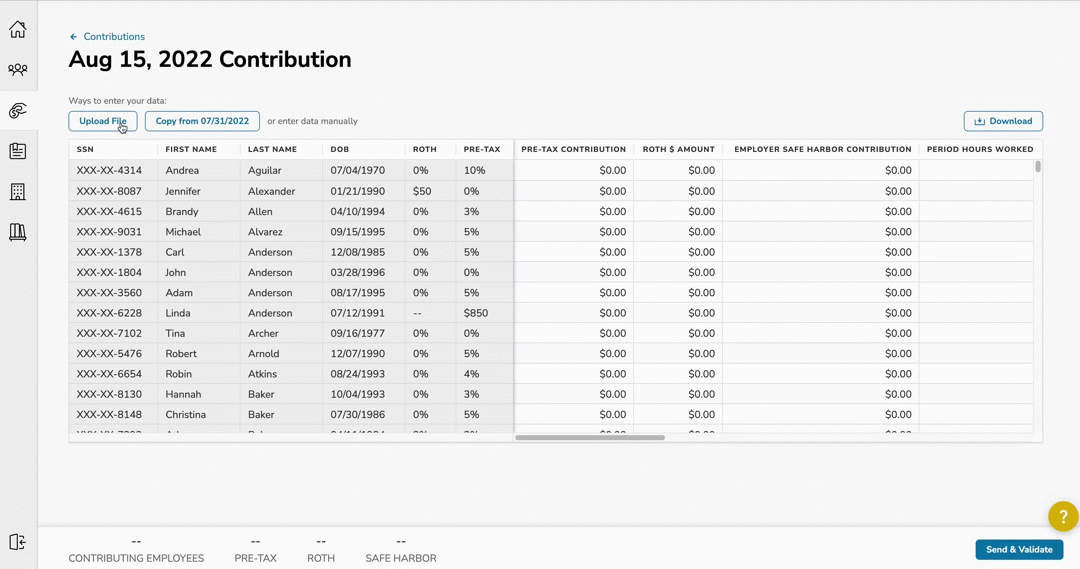 If there are any new participants on your upload file, you will be able to add them while processing your contribution. For more information about adding new participants, click here.
Once all highlighted fields are corrected and any new participants are added, click "Send & Validate" to proceed to the Review Submission page.
From this page, you can review & confirm the details of your submission.
Select from the following to continue:
"Edit Submission" = Go back and make further edits to the submission
"Cancel" = Delete the submission and start over
"Complete Submission" = Fully submit the contributions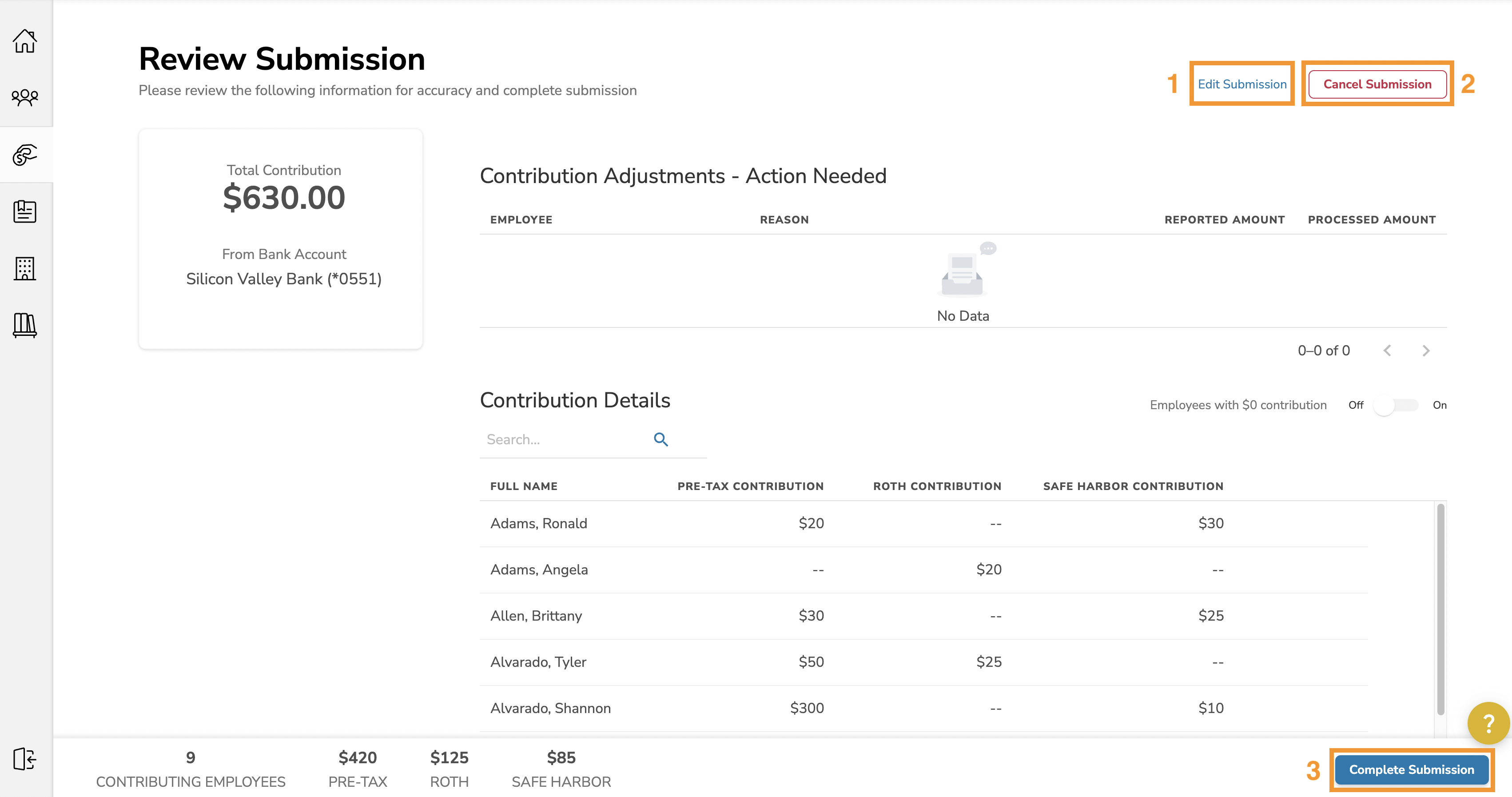 Off-cycle contributions will be clearly labeled on the Contribution Dashboard for easy identification.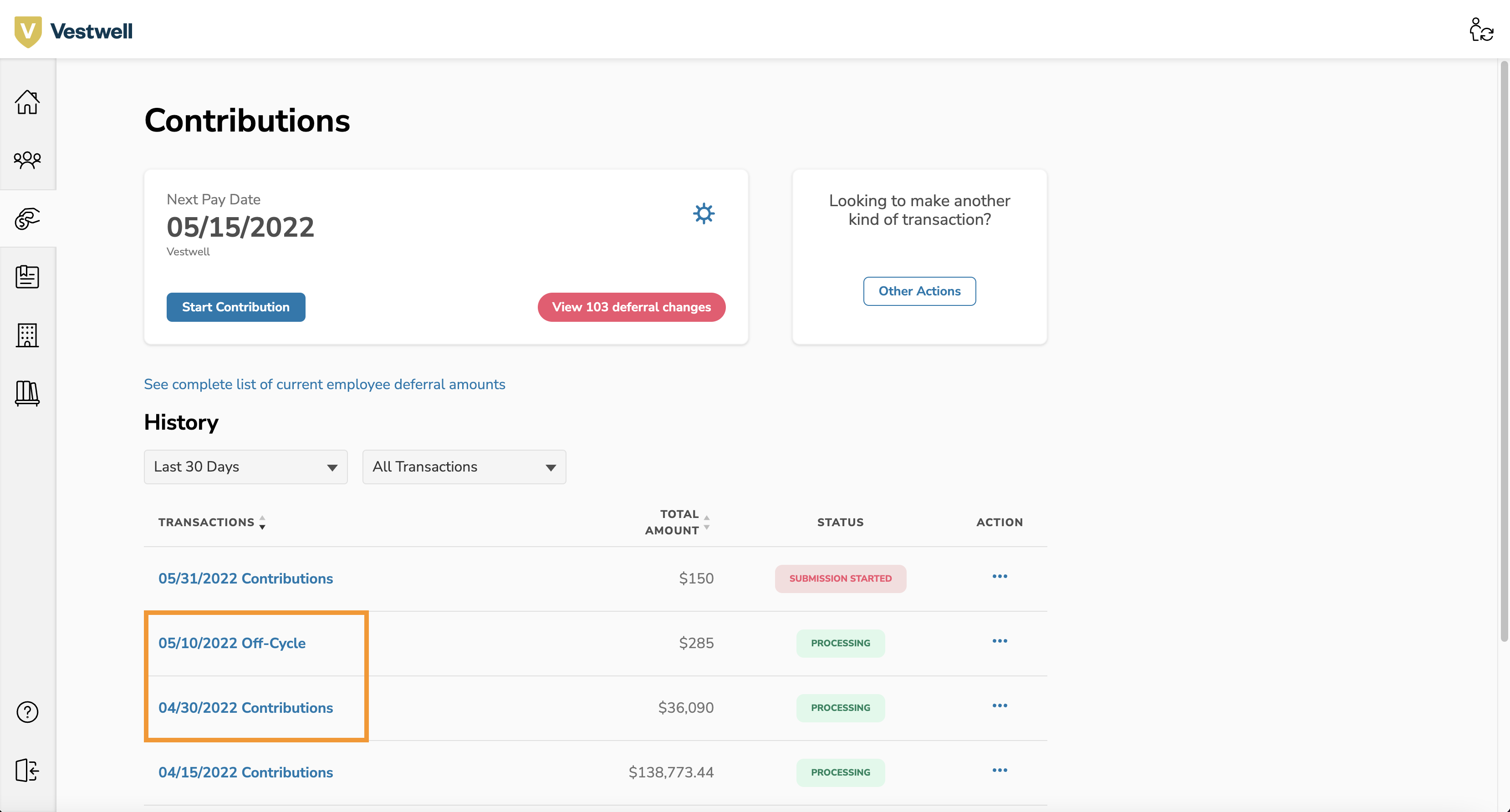 If you have any questions, please reach out to us at clientsuccess@vestwell.com.