2-Factor Authentication helps protect your account. While Vestwell takes various measures to secure your account and your client's accounts, however, you can add another layer of protection with our 2-Factor Authentication. Multi-factor authentication can help prevent your Vestwell account password from being compromised.
You can select your preferred method to receive security codes:
Authentication App
Use the Google Authenticator app or Microsoft Authenticator app to receive codes. You can receive codes without internet or mobile service.
Text Message
Setup your phone number to receive text messages with authentication codes.
How To Enable 2-Factor Authentication?
Enabling 2-Factor Authentication is easy. To turn this feature on, follow these simple steps:
You will need your computer and your cell phone handy to set up the phone2-Factor Authentication.
Log onto your Vestwell advisor portal:

https://signin.vestwell.com/

From the home page, click on the 'My Firm' tab to the left of your screen

Under 'Set Up 2-Factor Authentication' select 'Enable'

Enter your account password and hit 'Continue'

Then select your preferred authentication method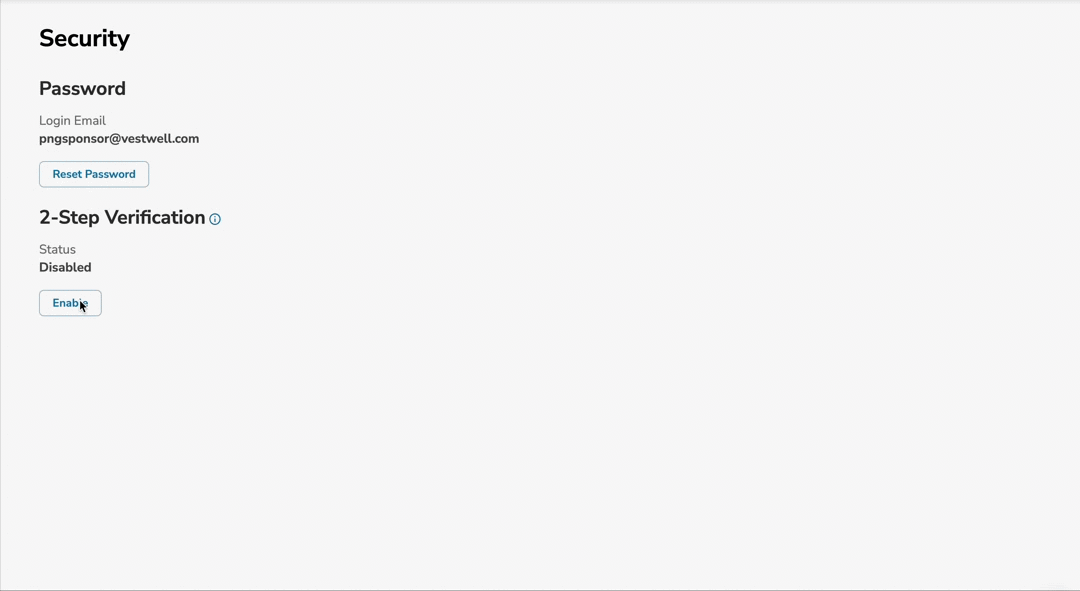 Setting up Authentication App
Install one of the authentication apps Google Authenticator or Microsoft Authenticator on your mobile device

On the preferred method window select 'Authentication App'

Open your authentication app and select the plus button (+) and select scan QR code

Then scan the QR code on your screen and hit 'Continue'

Note: Your authenticator app will register the Vestwell account

Enter the 6-digit code that shows in your app and select 'Enable'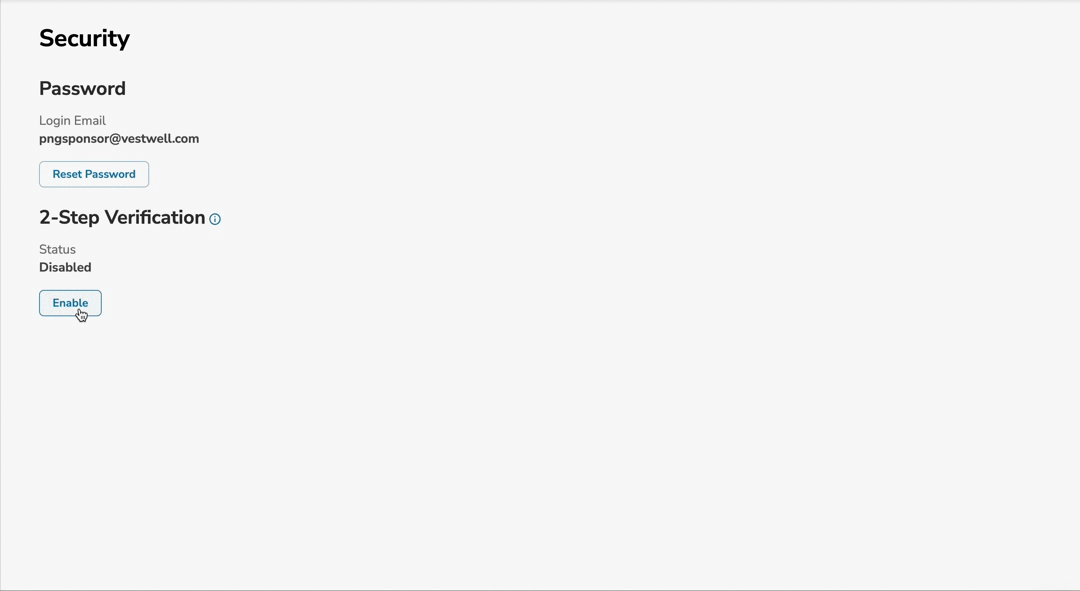 Setting up Text Message
On the preferred method window select 'Text Message'

Enter your mobile phone number and hit 'Continue'
Enter the 6-digit code sent to you by text message and hit 'Enable'

Note: If you do not receive the 6-digit code you can select 'Resend code'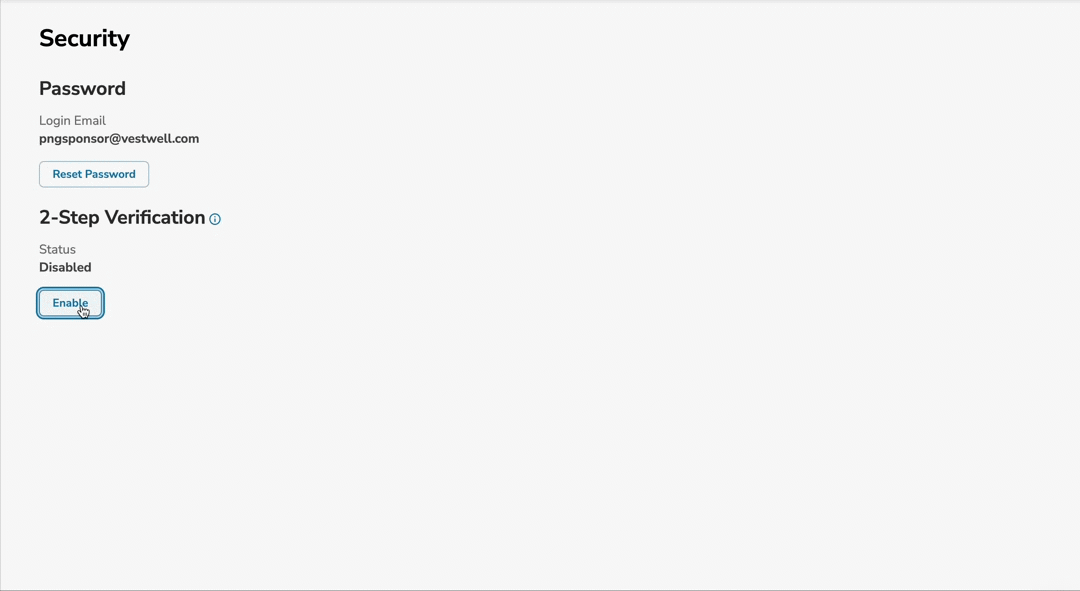 That's it! If your email address or cell phone number changes, be sure to update your user profile so that our 2-Factor Authentication can help protect your account.
We encourage you to mention setting up 2-Factor Authentication with your clients.
Once you have enabled 2-Factor Authentication logging in is very easy. If you have any questions or require further assistance, please get in touch with us at clientsuccess@vestwell.com