We're glad you asked!
2-step verification helps protect your account. While Vestwell takes various measures to secure your account, you can add another layer of protection with our 2-step verification. Once enabled, 2-step verification authenticates your identity by sending a code to your cell phone or email address. Security experts recognize that multi-factor authentication can help prevent your Vestwell account password from being compromised.
Enabling 2-step verification is easy. To turn this feature on, follow these simple steps:
You will need your computer and your cell phone handy to set up the phone 2-step verification.
Log onto your account on our participant portal:

https://signin.vestwell.com/

From the home page, click on the 'Profile tab' to the left of your screen.

Select the Security tab and under 2-Step Verification select 'Enable'
Enter your account password
Enter your mobile phone number and hit Continue
You will receive a text message with a 6-digit code enter your 6-digit code
Select Enable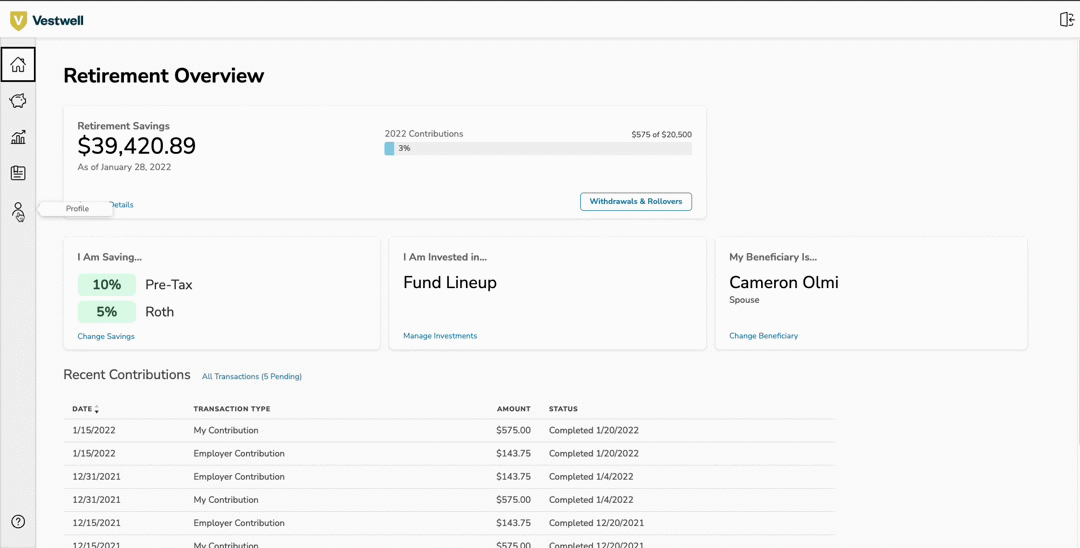 That's it! If your email address or cell phone number changes, be sure to update your user profile so that our 2-step verification can help protect your account.
We hope you found this article helpful; if you have any questions or need further assistance, please reach out to us at help@vestwell.com