My Company Page Video Walkthrough
My Company Tab
Through the 'Company' tab you can do the following:
Update company information
Add or edit bank accounts
Add or edit admin team members
Reset your password and enable Two-Factor Authentication
Company Info Tab
Use this section to update your company information.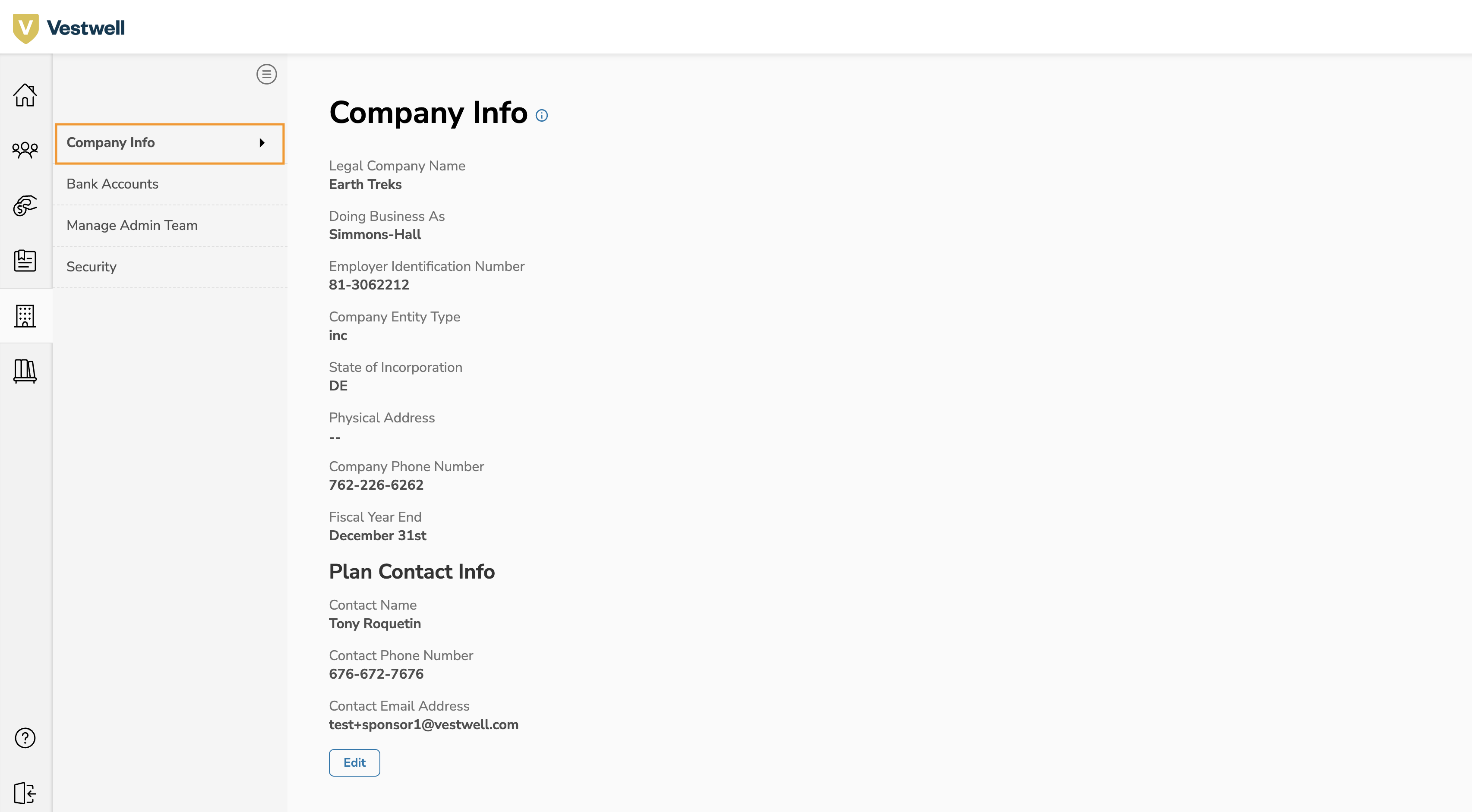 Bank Accounts Tab
In this section, you will be able to edit current bank account information or add a new bank account. Please note, you cannot remove an account from this page and will need to email clientsuccess@vestwell.com to do so.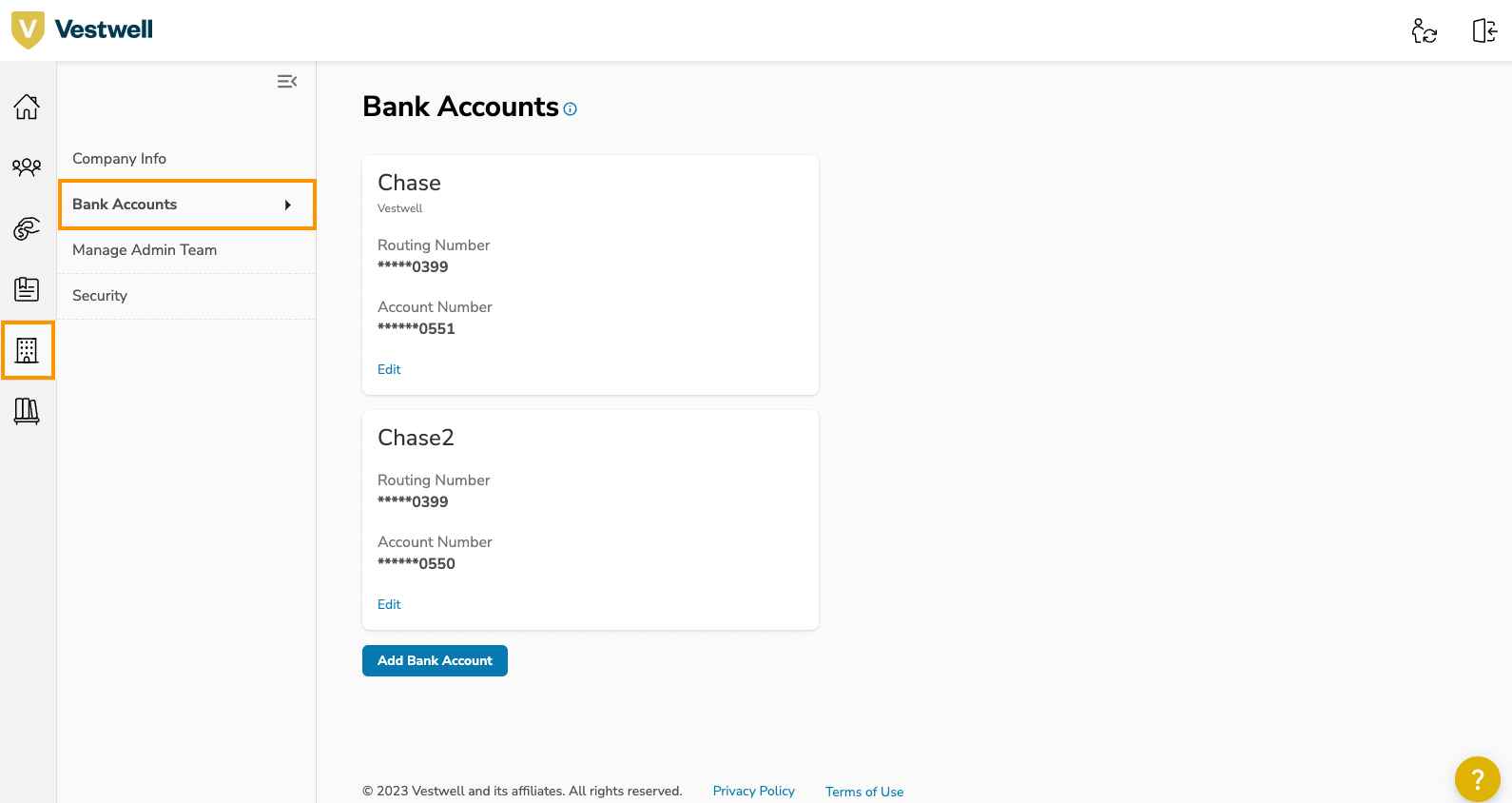 Manage Admin Team Tab
Through this section add team members so they can have admin rights, edit current admin team members or remove current admin team members.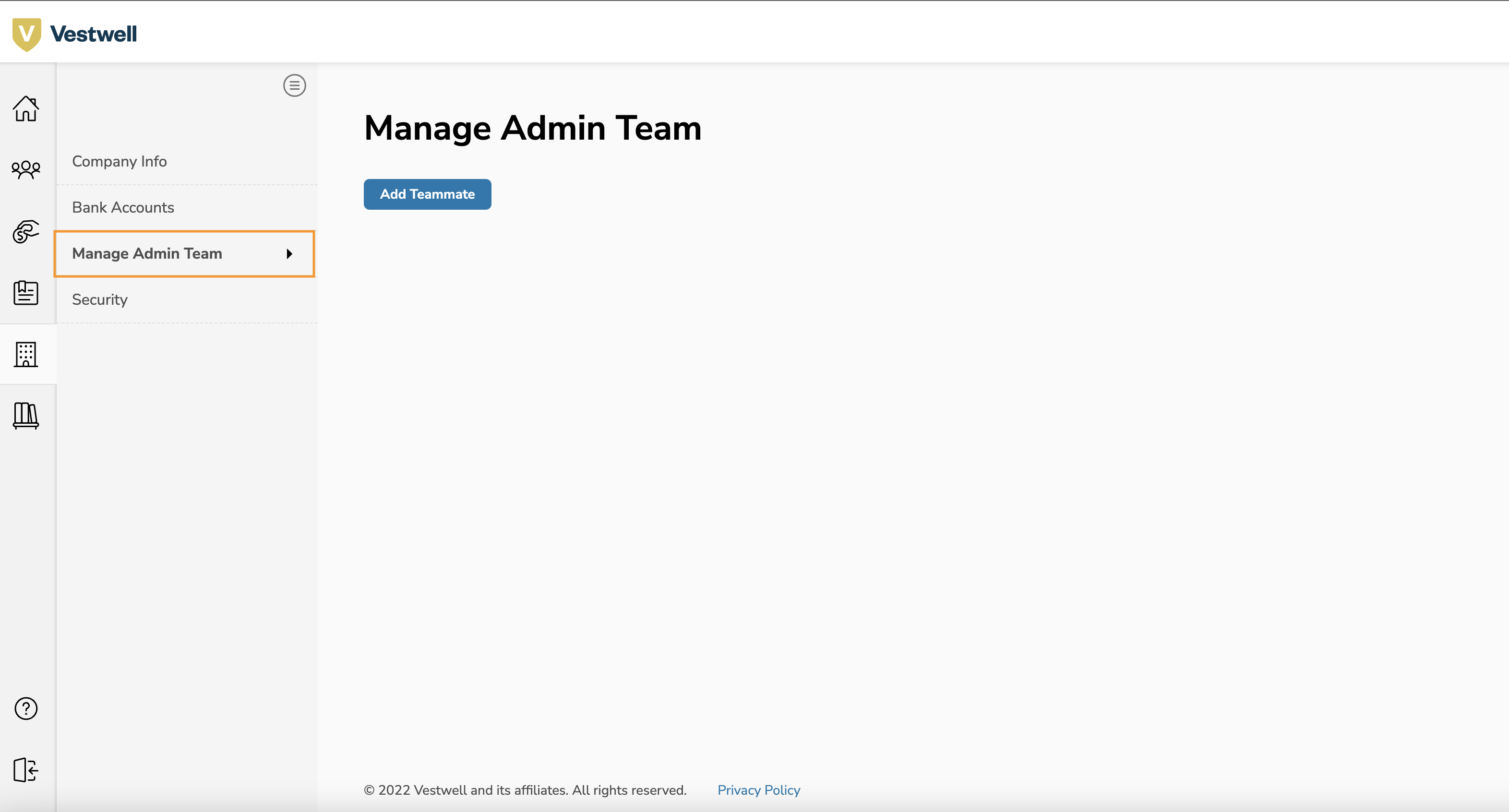 Security Tab
Here you can Reset your Password or set up 2-Step Verification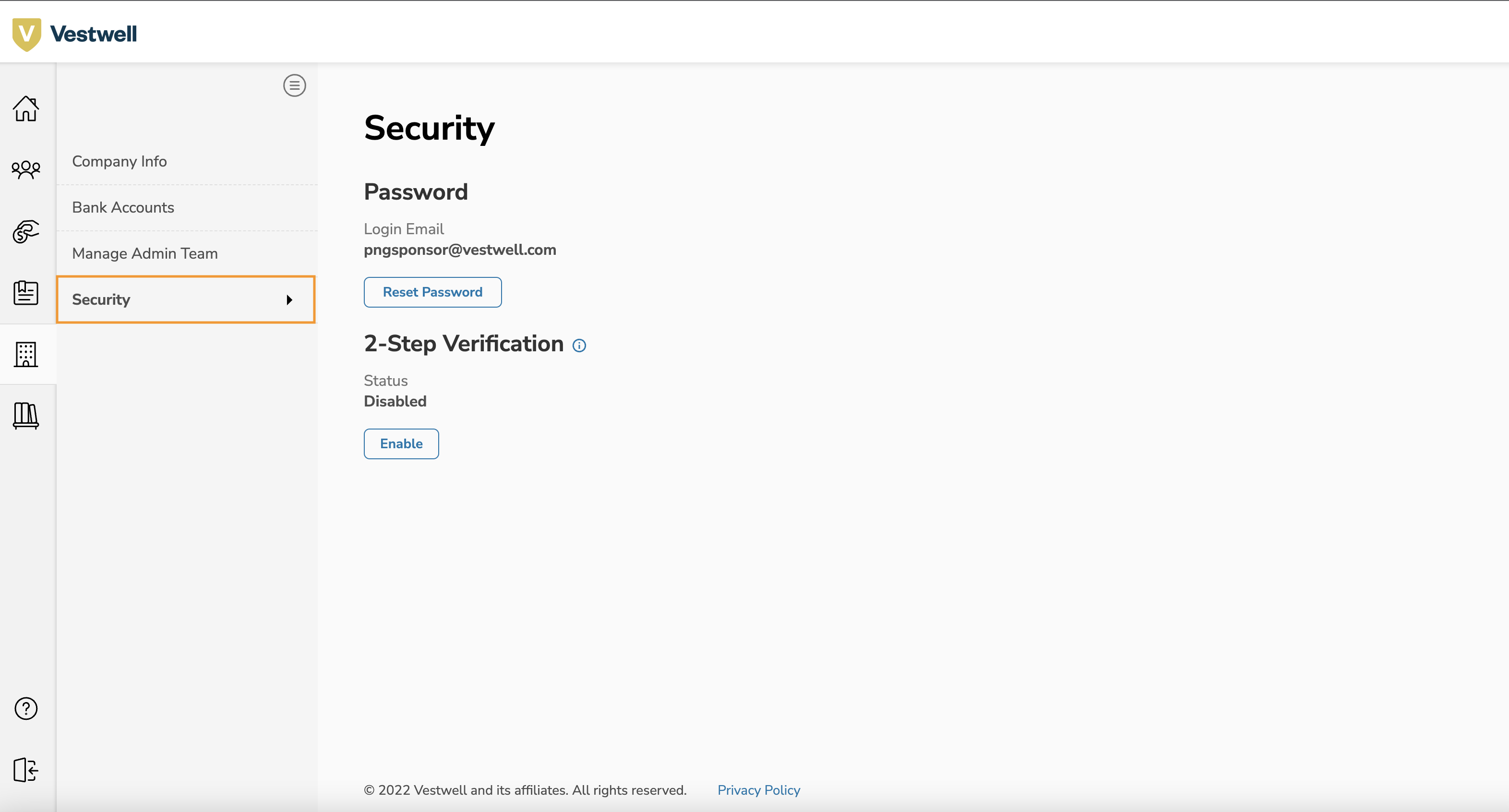 If you have any questions please reach out to clientsuccess@vestwell.com