Edit your company information
My Company
You can use this tab to view and edit your company information. If you decide to update your banking information, be sure to notify your CSM. The sections within this tab include:
Company Details
Primary Contact Info
Plan Documents (Articles of Incorporation and Fidelity Bond)
It is crucial to update the Company's information, especially if the primary contact or authorized user(s) change.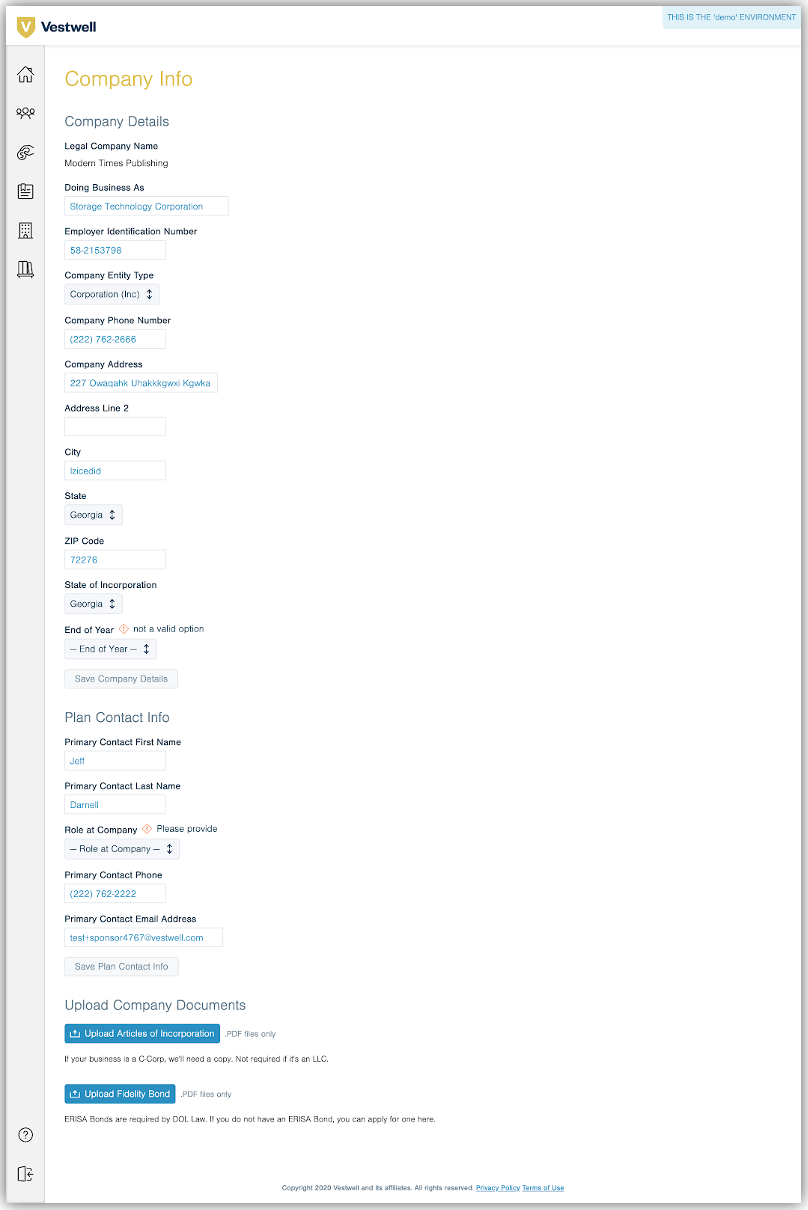 Go to "Next Article" or "Home Page"