Learn more about your plan's investment options and required annual testing
The My Plan section of your portal includes four tabs:
1. Plan Documents
List of plan documents we have collected from you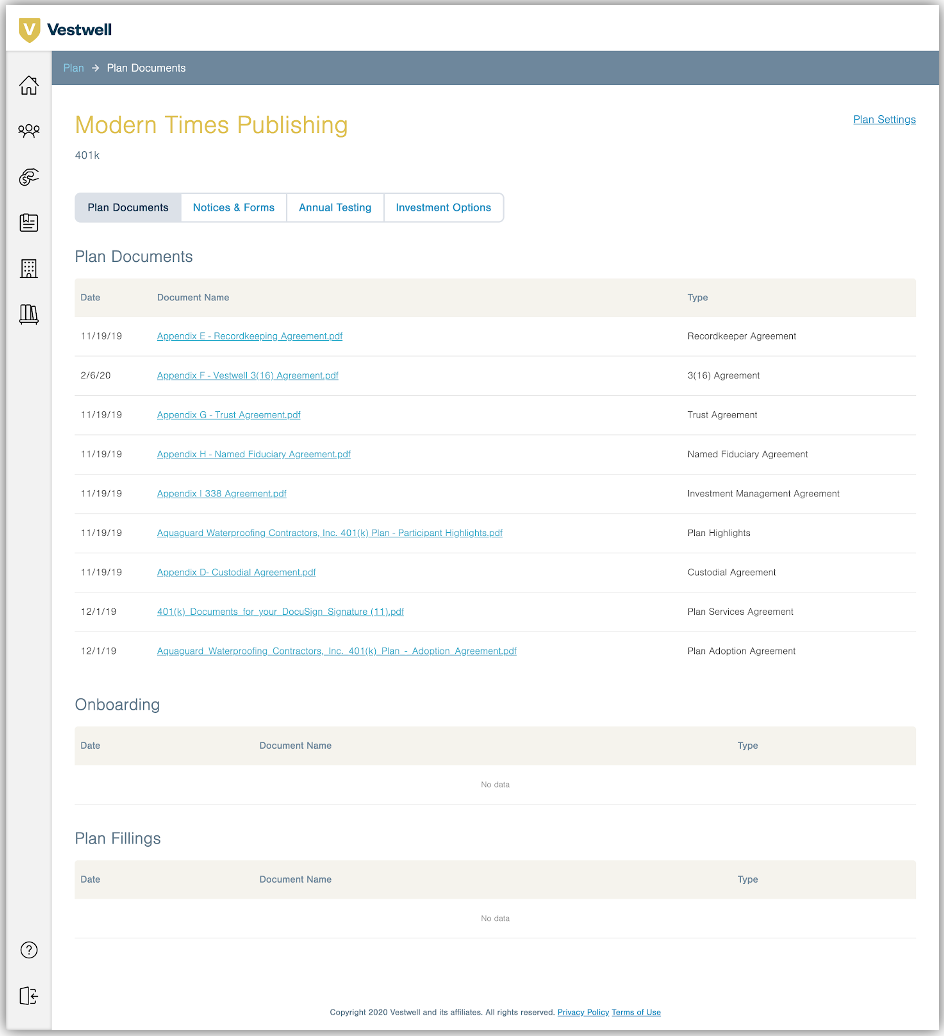 2. Notices and Forms
Forms - These are all the forms participants can complete electronically via their portals. You can download these forms here in case anyone requires a paper copy.
Notices - View all participant, sponsor, and plan notices.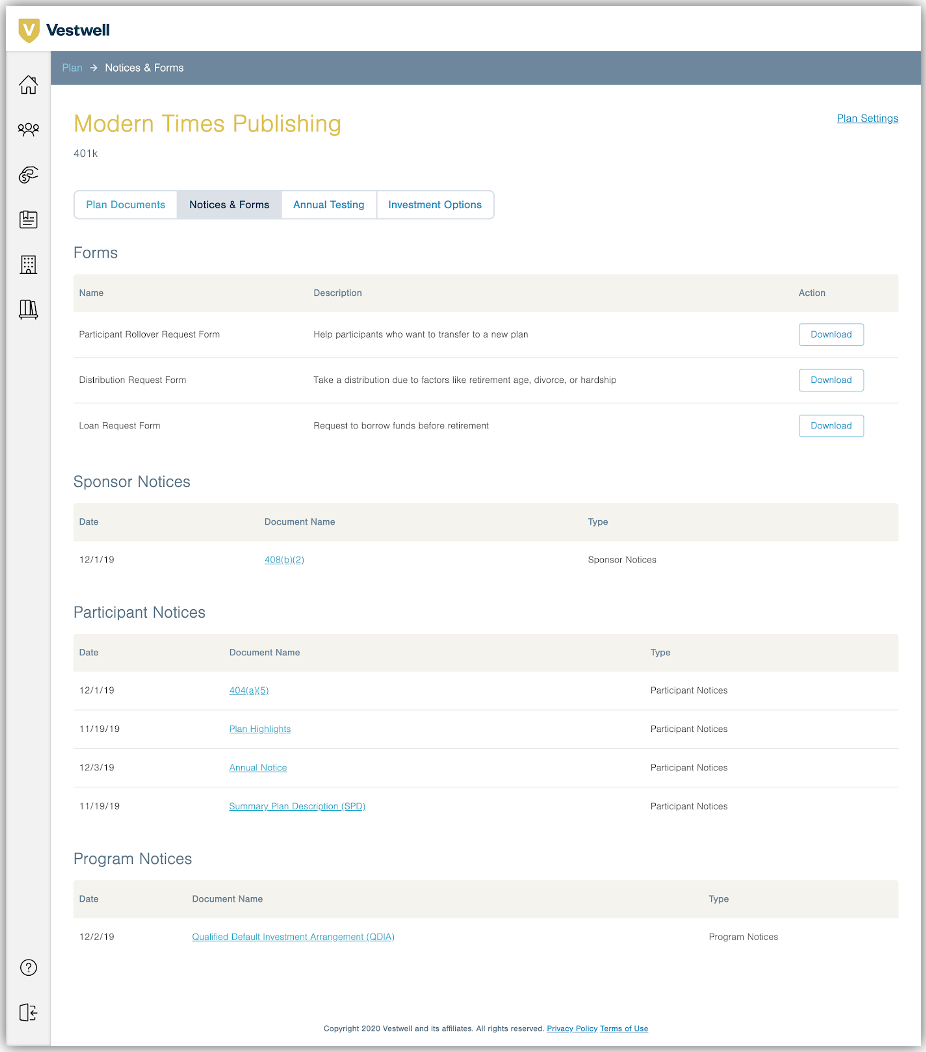 3. Annual Testing
Annual testing refers to the required compliance testing all plans must undergo at the end of a plan year. Depending on how your plan is set up, you may need to use this section of your portal to submit and review information for testing and track your testing status. For more information on year-end testing, click here.
Testing Status - This section shows your status during the year-end testing process
Initial Data Collection -

In this stage, we are waiting for you to submit your year-end census, questionnaire responses, and principal employee.

Data Review -

At this point, Vestwell is reviewing your data to look for discrepancies or missing information. This process will take about two weeks. If we find anything we need your input on, we will let you know.

Test Execution

- In the final stage, Vestwell runs tests on the data you submitted
Year-End Task Tracker - This shows which tasks you must complete during year-end testing
Documents for Review - Vestwell has provided these documents for you to review. Any action items relating to these documents will be communicated to you directly.
Documents for Vestwell - Upload any additional documents that have been requested here. If you have not been asked to provide any additional documents, you do not need to do anything.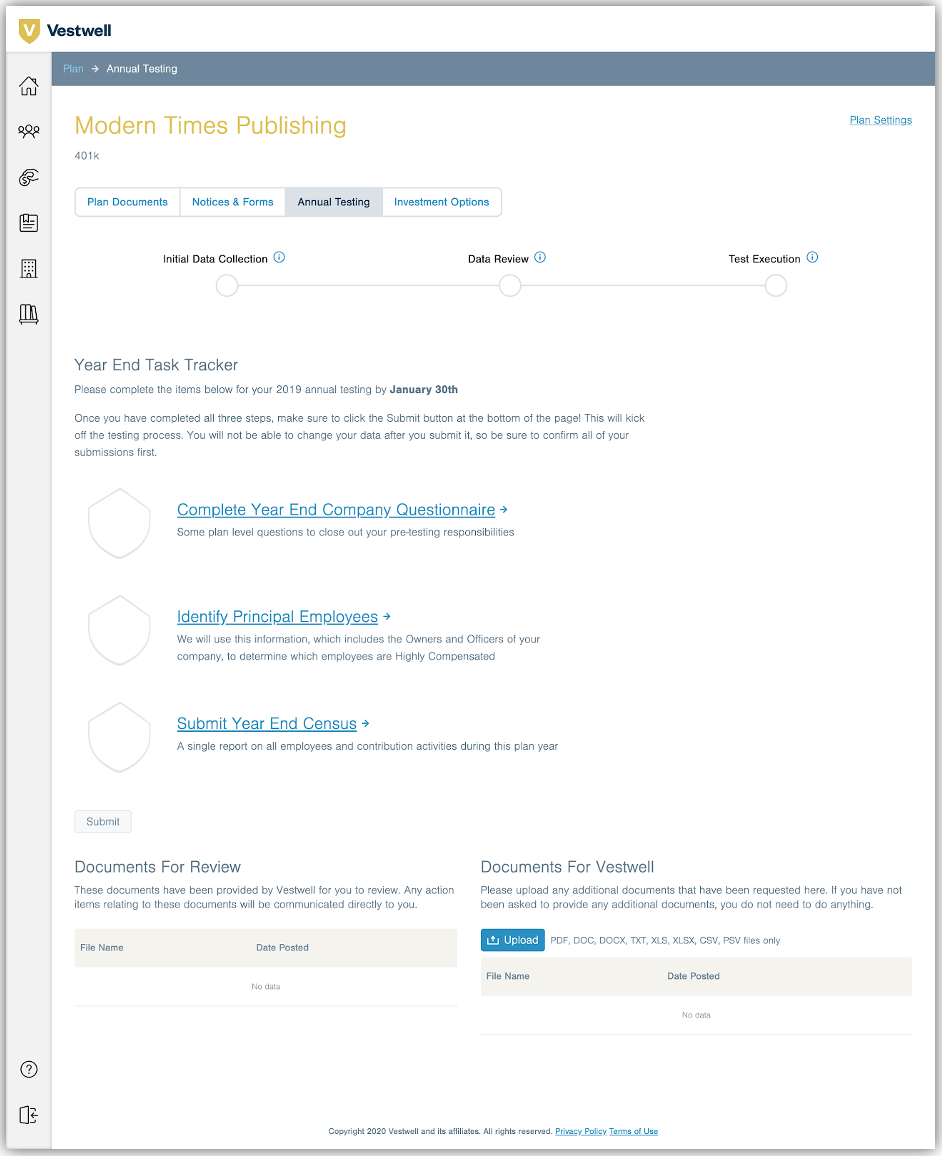 4. Investment Options
Visit this section for detailed information about the investments offered in your company's plan, such as their expense ratios and performance data.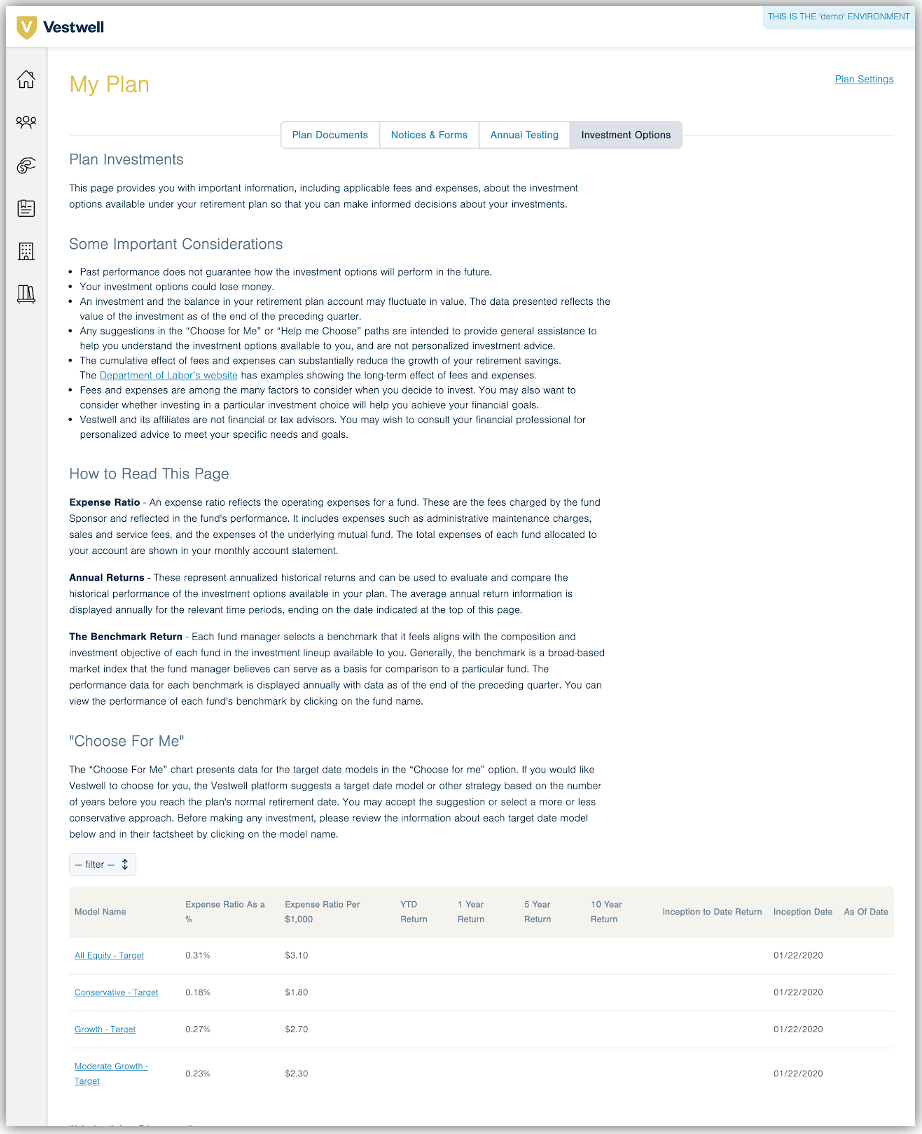 Go to "Next Article" or "Home Page"