Learn how to navigate your dashboard, set your contribution amount, select your investment strategy, designate a beneficiary, etc
Retirement Summary
This page gives you quick stats on your plan by showing you how much you've saved so far. It also allows you to:
Change your contribution amount
Start the rollover process
Change your investing strategy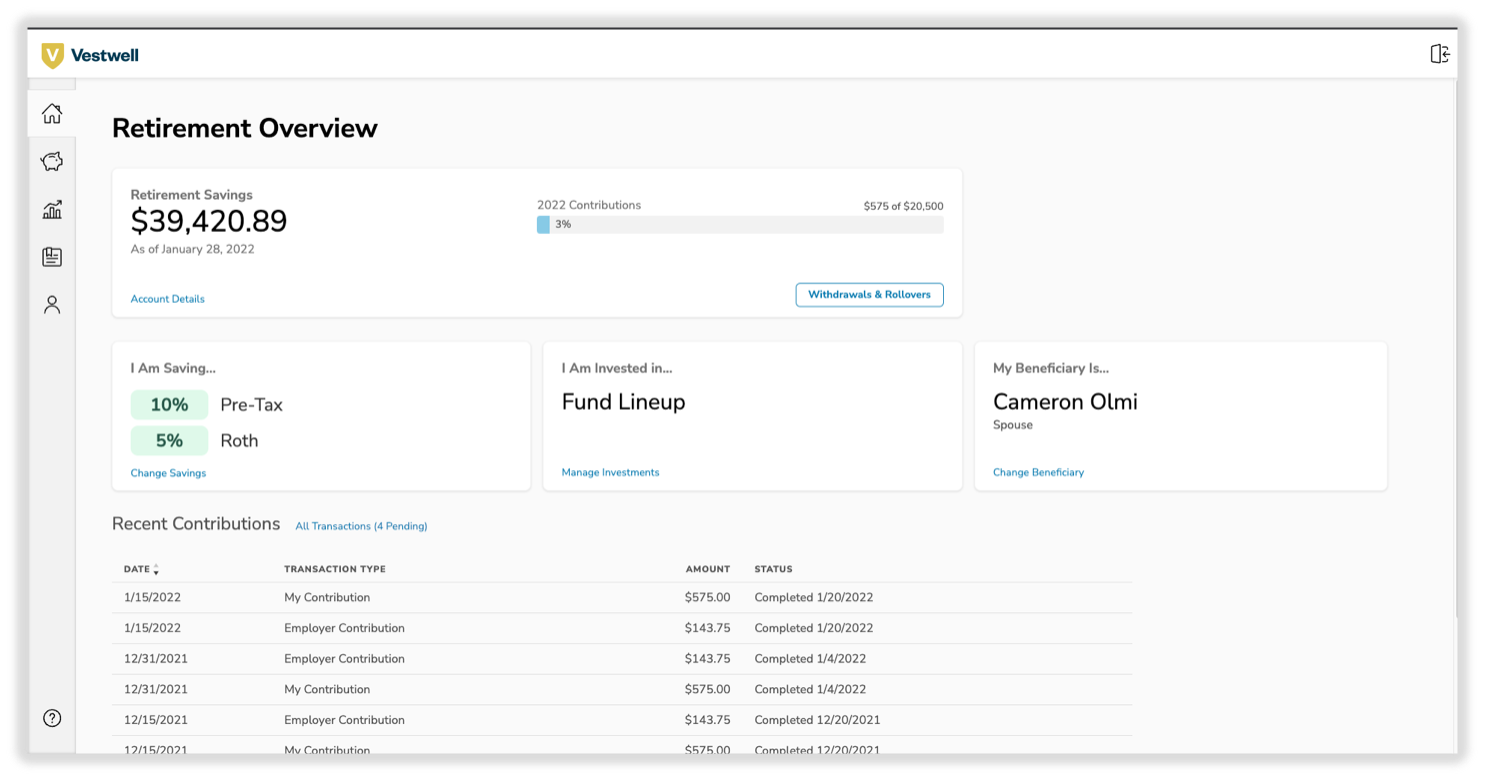 Set Your Savings
You can set the amount you would like to save towards retirement on this page. Just choose a dollar amount or a percentage that will be deducted each pay period, and you will be on your way to saving!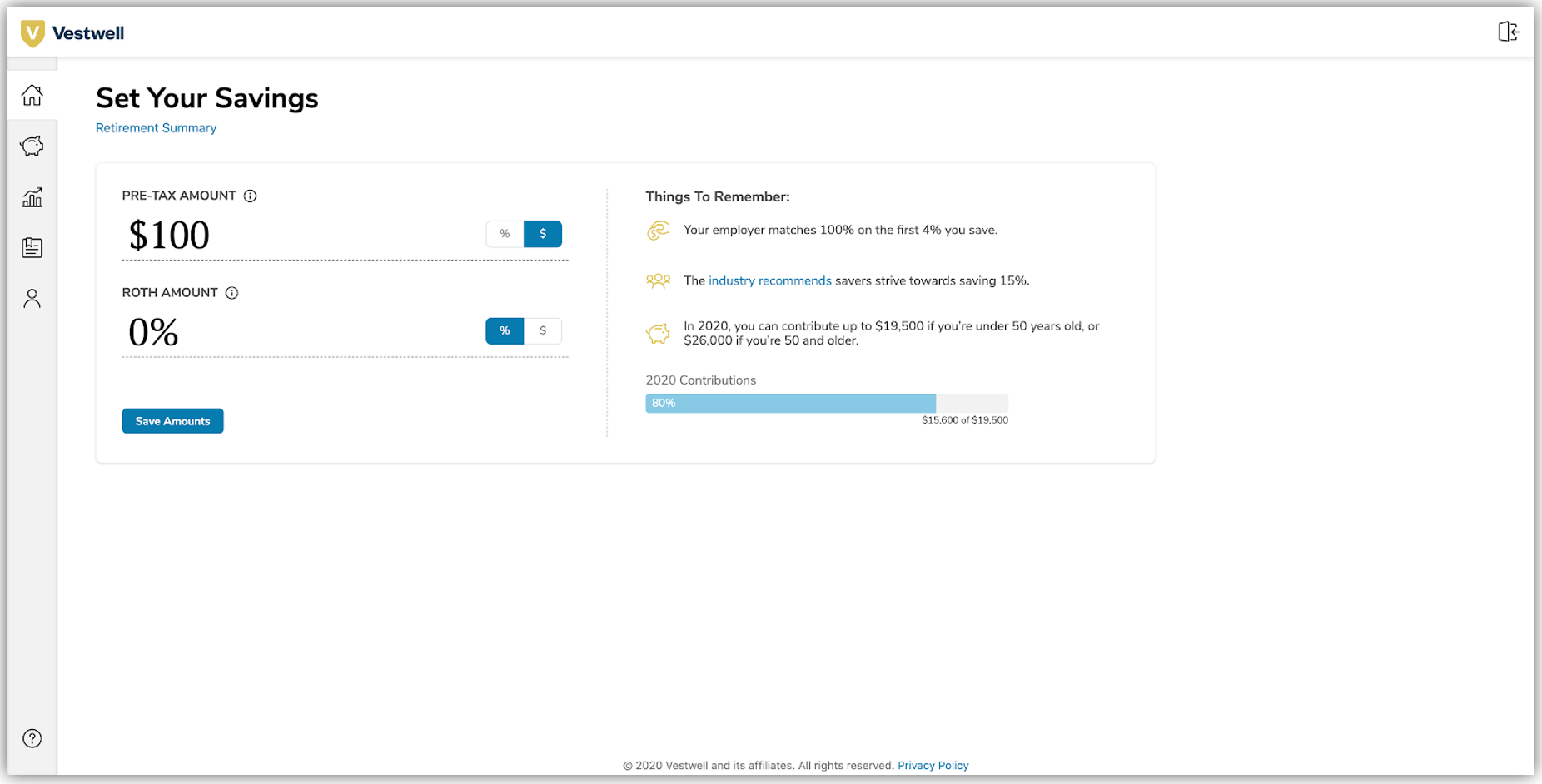 Account Details - Balance Page
The Account Details page will break down your current balance into all the different money sources, such as your personal contribution, rollover monies, employer matches, and outstanding loan amounts.
You can also easily access statements from this page.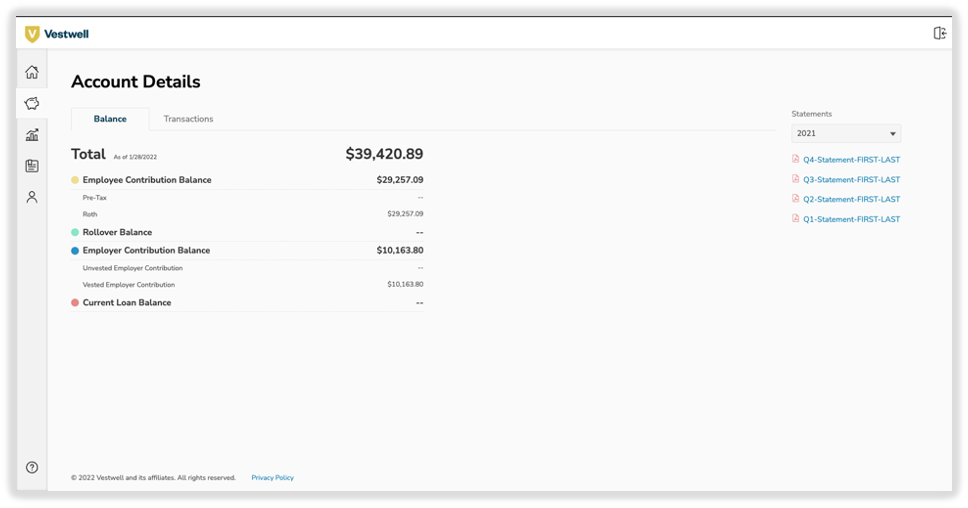 Account Details - Transaction Page
By clicking on the transactions tab within Account Details, you will see the recent transactions per pay period. You will also see when that transaction was completed. Then, by clicking on the + sign, you can expand on the date and see exactly what allocations your contribution is going towards.
This page can also be filtered by date and type of transaction.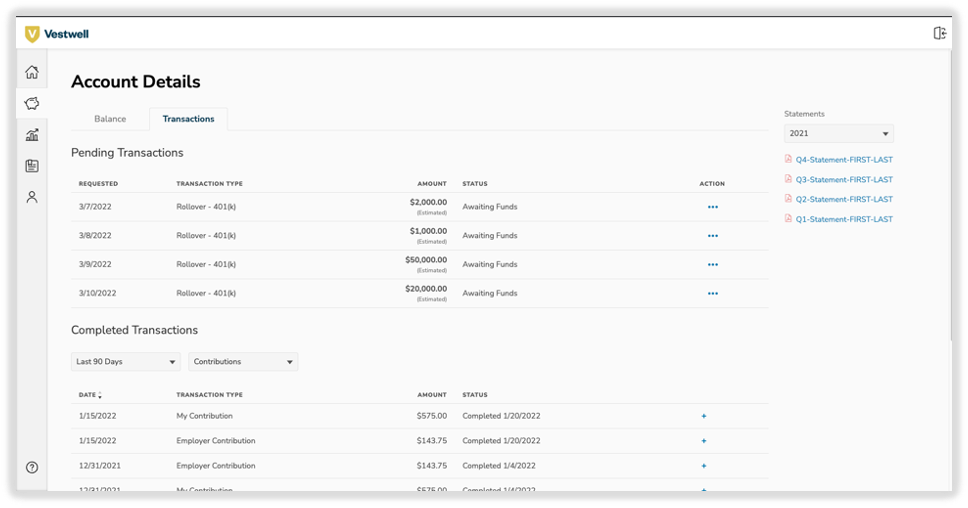 Investment Holdings
In this tab you will see how your portfolio is divided between investment vehicles, the underlying funds, and any account transactions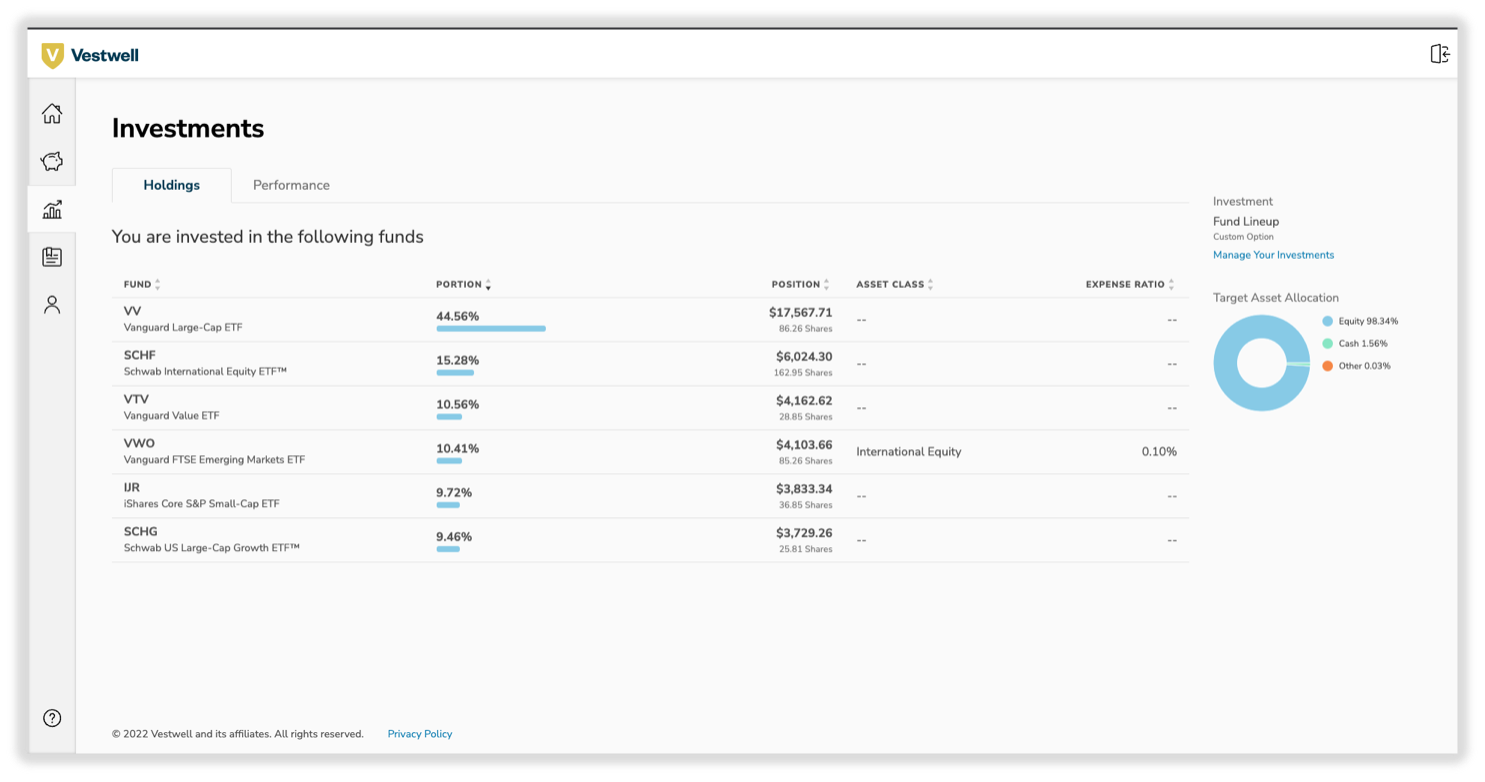 Investment Performance Page
This tab allows you to view the investment performance of your plan and is updated monthly.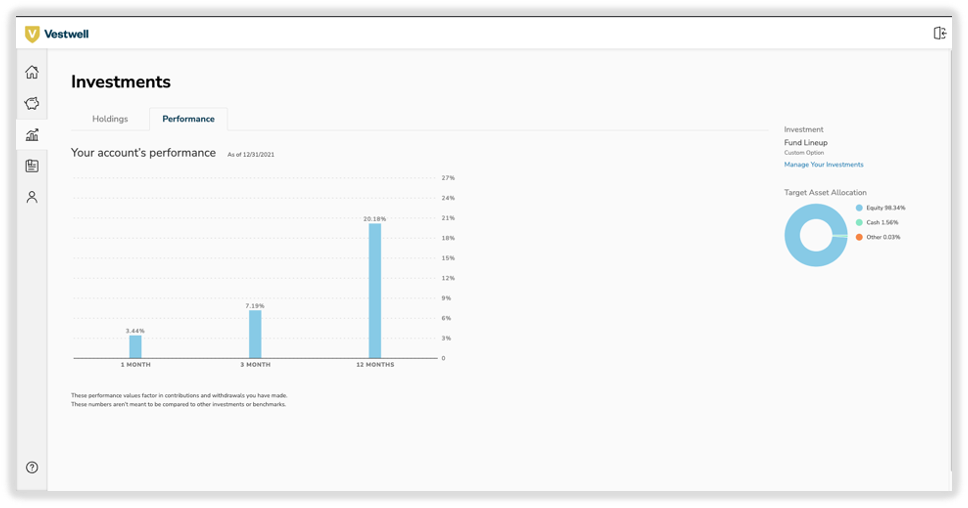 My Plan
Here you can view your plan documents, such as annual notices and all required documentation about your plan. View your recent documents as well as older documents.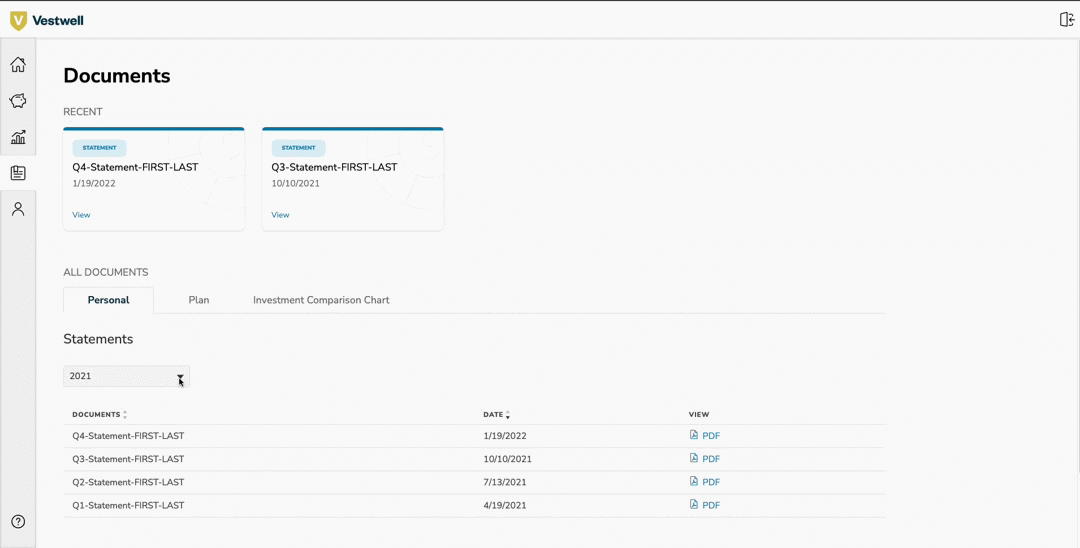 Personal: This tab will show you all your personal plan documents separated by each Quarter.
Plan: This tab will show your current plan features and fees as well as notices related to investment and funds.
Investment Comparison Chart: This tab provides information including applicable fees and expenses about investment options available under your retirement plan.
My Profile
You can make updates to your personal information, including address and other personal data. You will also be able to change notification preferences, reset your password and setup Two-Factor Verification.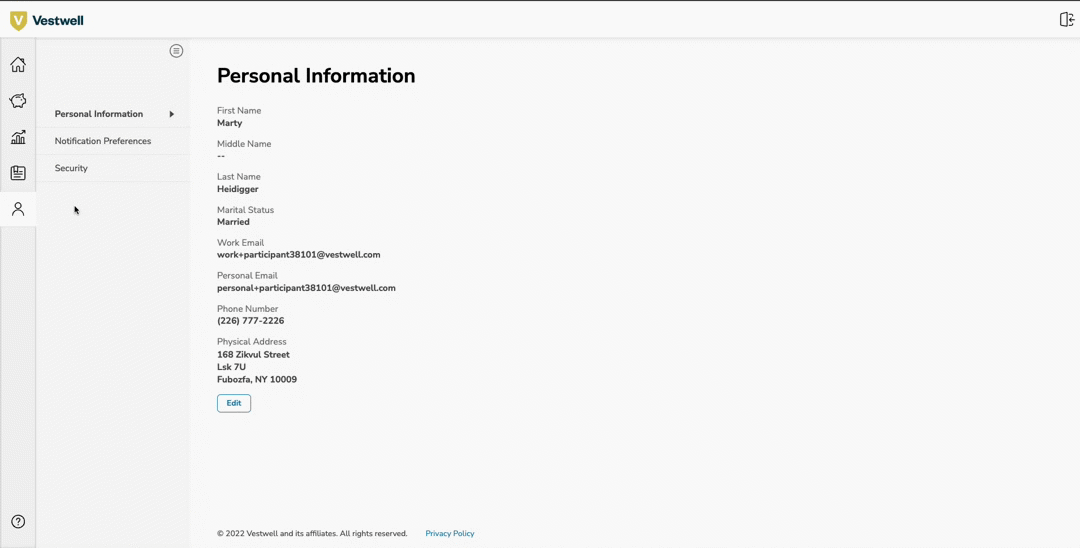 In our "How to Video Series," you may also watch a video that reviews the information above.